Business Directory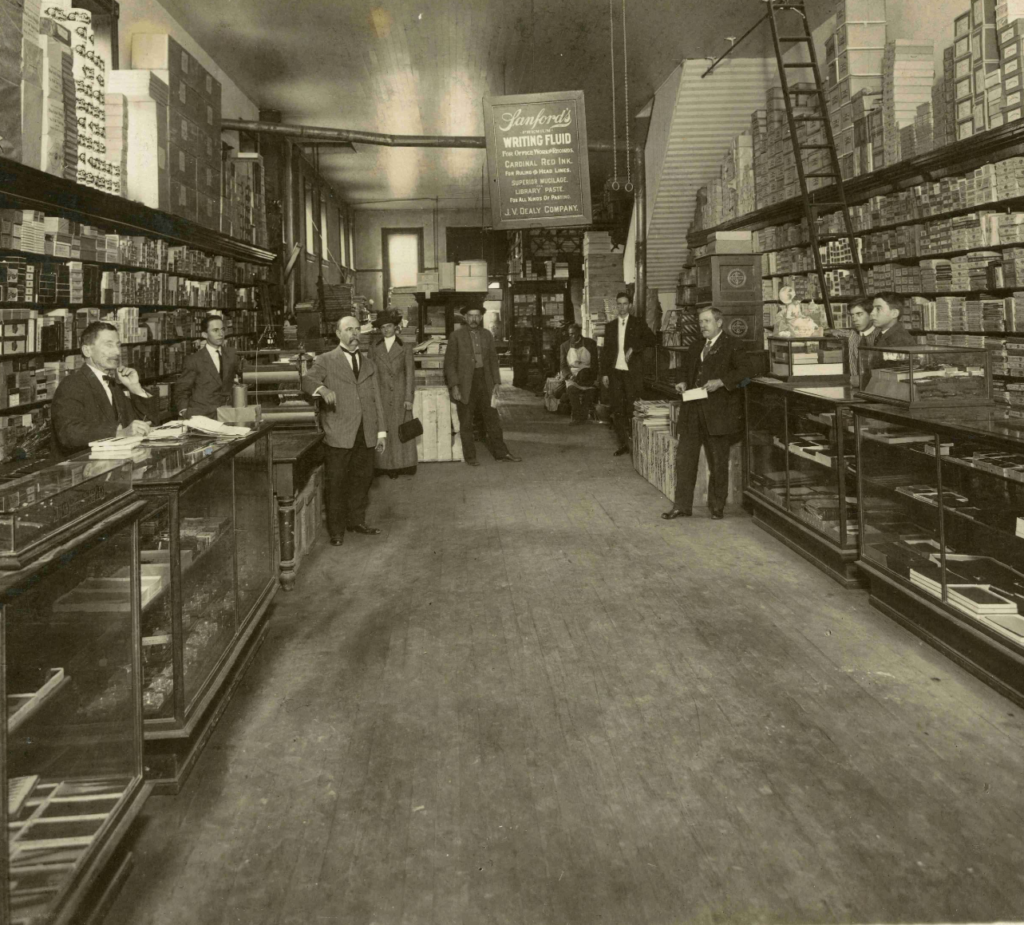 In June of 1910, The J.V. Dealy Company announced that a Mr. E. A. Adey had recently purchased stake in the company. As a result of this new business partnership, the company would begin operating under the joint name Dealy-Adey Company.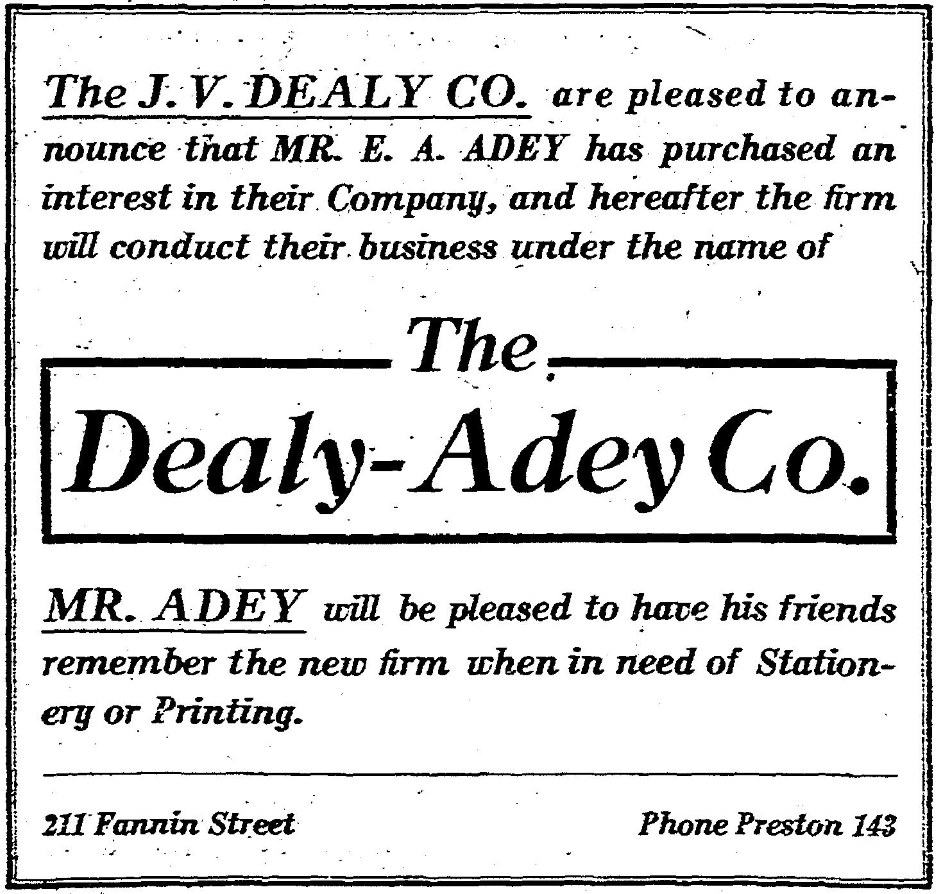 Dealy-Adey Co were purveyors of stationery and various office supplies in addition to printing and binding reading materials. At one point, they were the number one place to go for anything printing or stationery-related.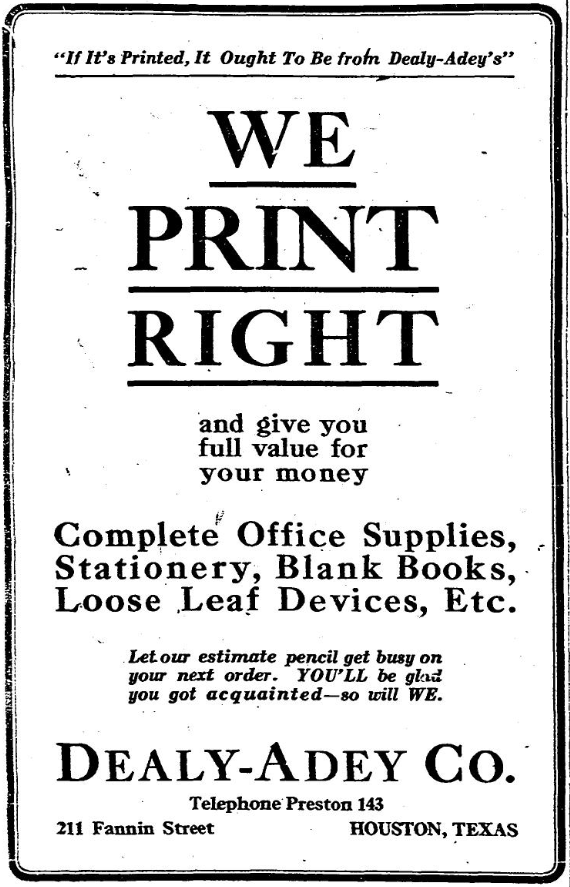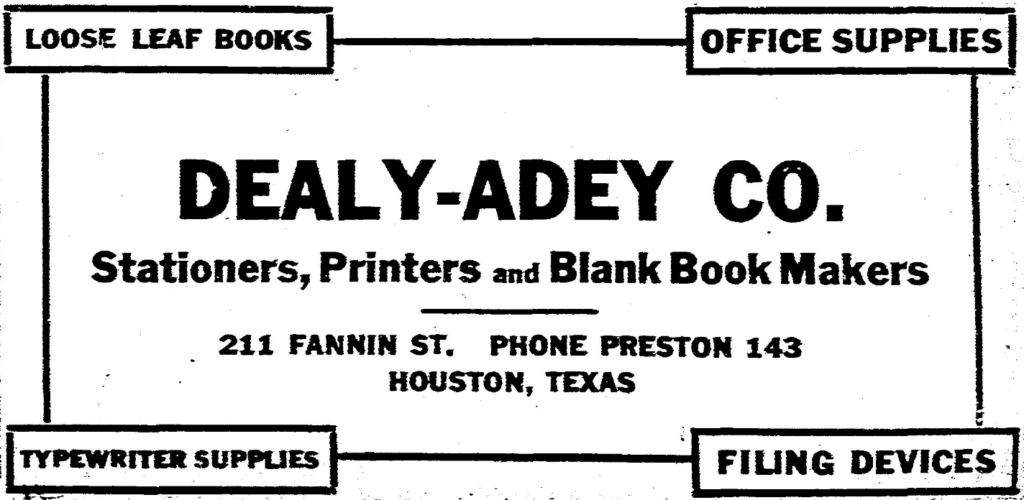 Today, the once-busy block of businesses is now unrecognizable.