Byrd Watching
Pleasant Grove Missionary Baptist Church Class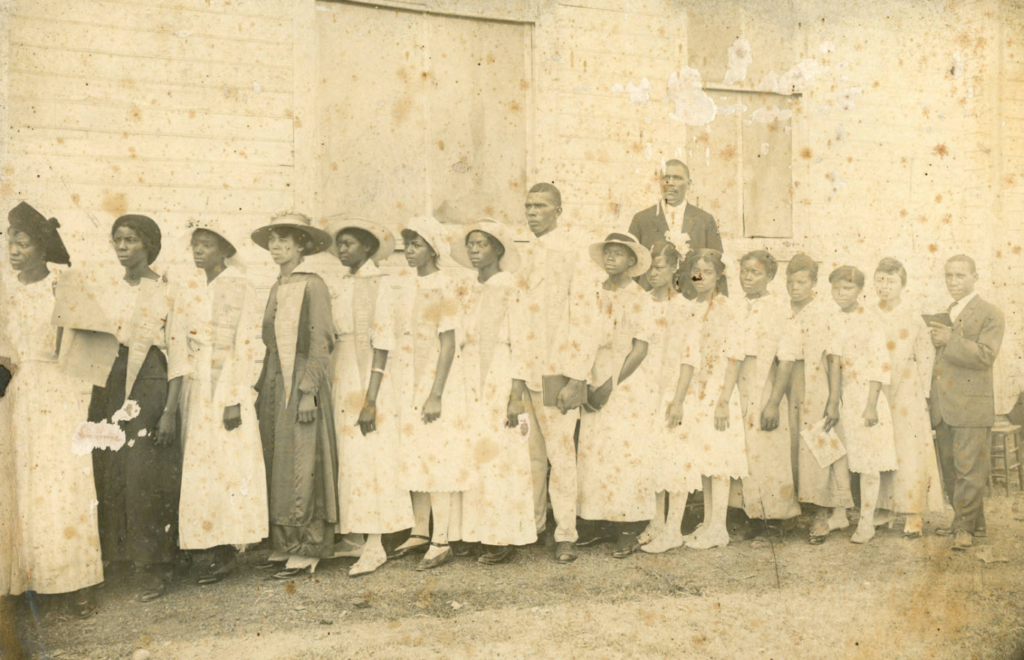 Pleasant Grove Missionary Baptist church was originally founded in 1872 and located at 2800 Opelousas @ Clark Street. The contemporary church is located roughly in the same area, but the street names are slightly different due to time's changes (and the construction of 59). Today, the church's official address is 2801 Conti Street and it is honestly quite a site to behold. It is a massive church and definitely worth checking out in person.
As for the photo – a class and a two officials are standing outside of the church. A handful of the individuals are named as follows:
L to R: Annie M. Smallwood (far left), Ruth Thornton (third from left), Pastor N. T. Lane (standing behind the row), C. W. Williams (8th from left), and Reverend L. H. Simpson (far right).