Business Directory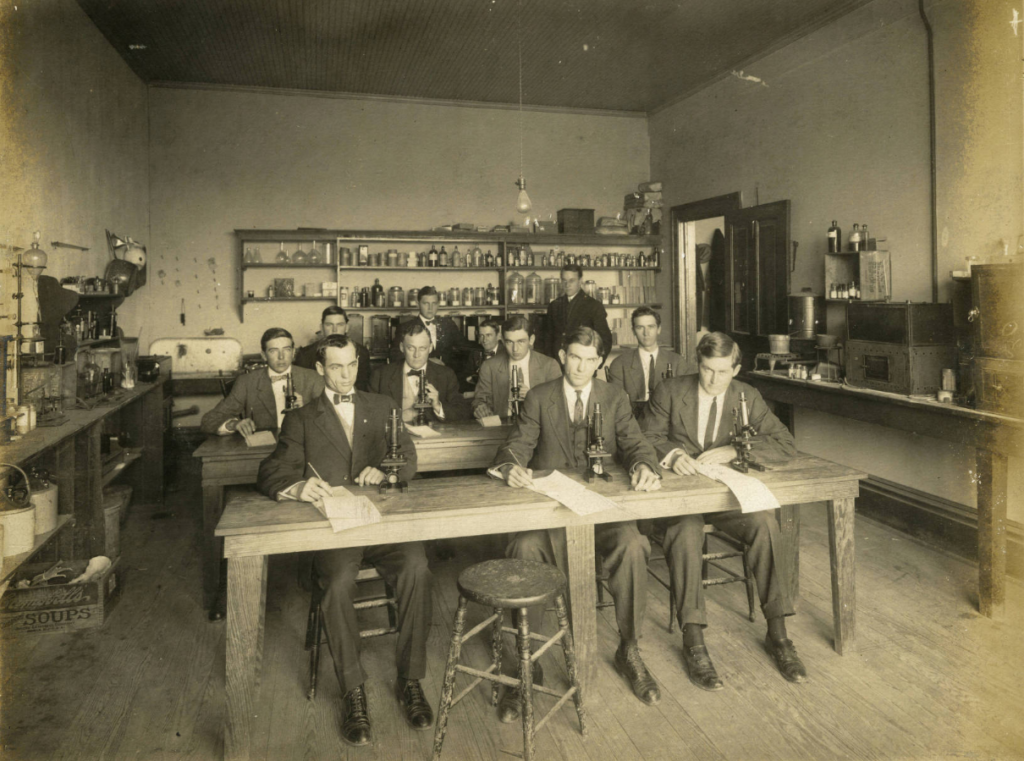 The Texas Dental College started teaching future dentists in 1905 on "Kennedy Block" at the corner of Congress and Travis. In Summer of 1907, they announced plans to transition into a new building due record enrollment.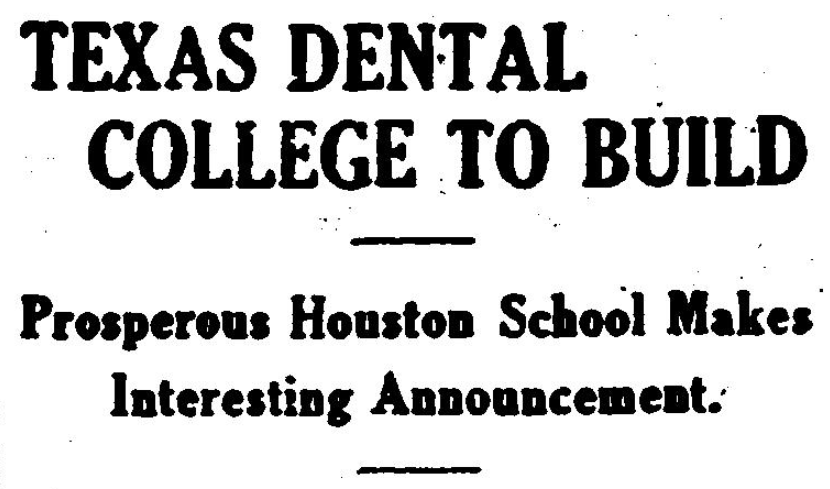 In Summer of 1908, the Texas Dental College moved to a 3-story brick building at the corner of Congress and Chenevert.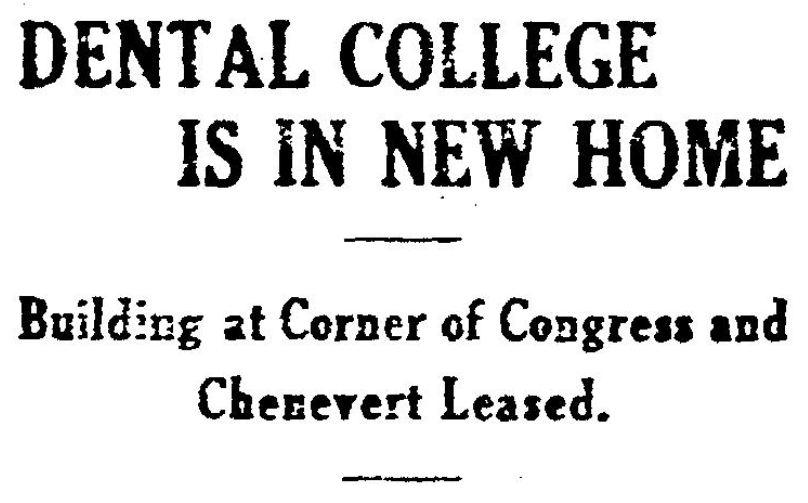 They also had an infirmary clinic at 314 Caroline where the advanced students would practice on actual patients under close supervision.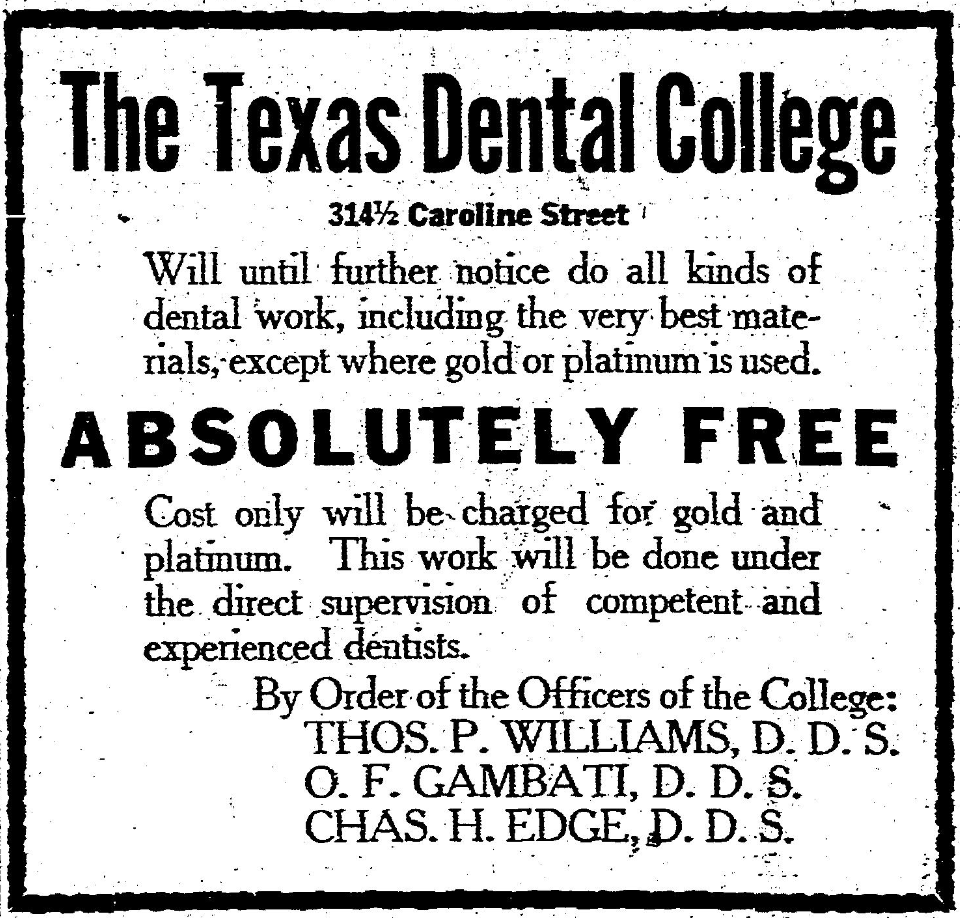 In January of 1910, things got a bit…complicated with the new building. According to newspaper articles, the building was owned by a Charles McSweeney of Denison, Texas. McSweeney leased the building to a fellow named J. T. Ellerman. Ellerman's 18-month lease expired, and when it did, McSweeneey (building owner) leased it to the Texas Dental College.
Well apparently, Ellerman never allowed Texas Dental College to take possession claiming that he and McSweeney had a verbal agreement for a longer lease. McSweeney claimed that no such thing had happened.
This was quite the sticky situation, but in the end, Judge Ashe of the 11th Circuit Court ruled in McSweeney's favor, and Ellerman had to relinquish the building to Texas Dental College and pay $1294.88 in restitution.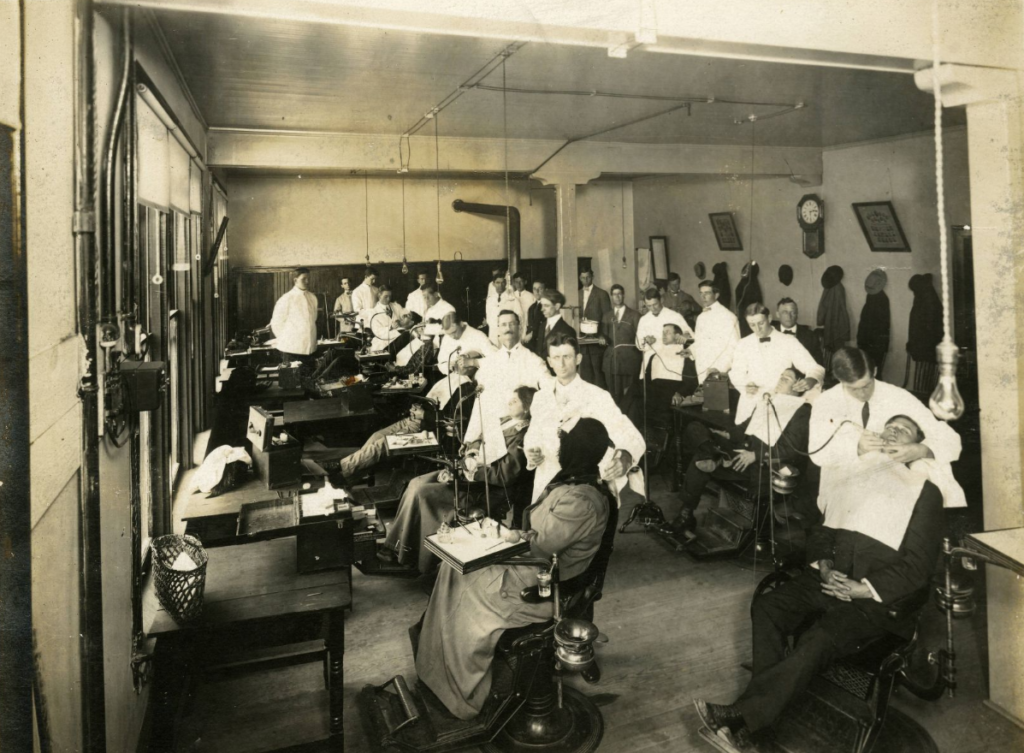 Legal drama aside, the Texas Dental College continued to be a very successful school and became a part of the University of Texas in 1943.