Snapshots
C.W. Beardsley: The Bicycle Man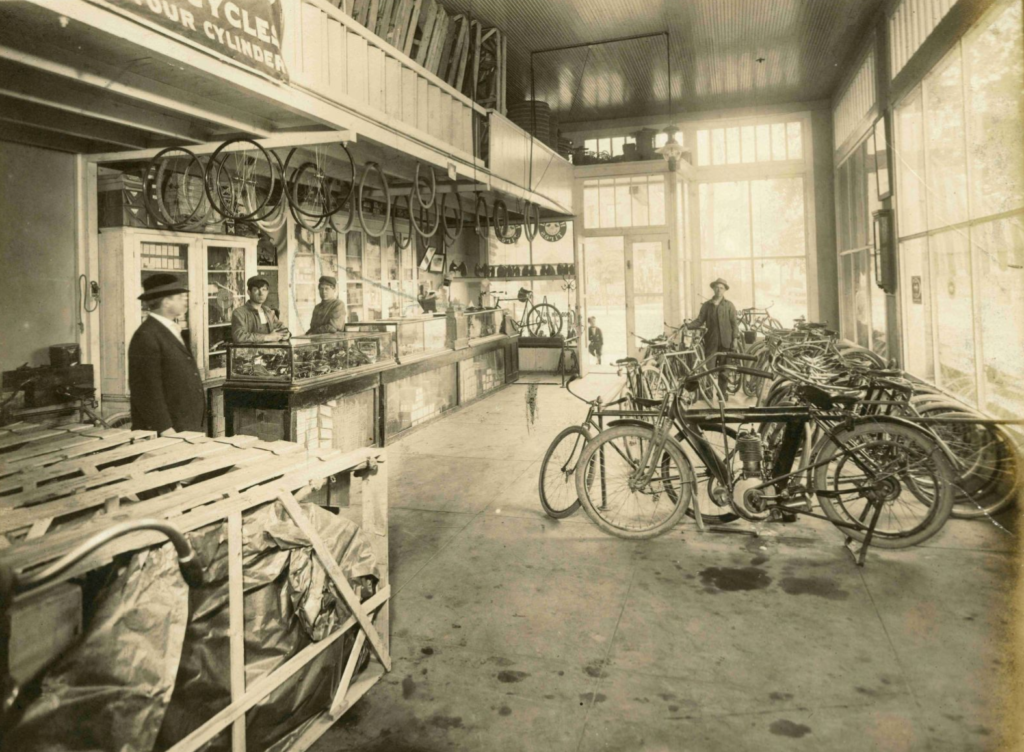 If you lived in Houston in the year 1911, and owned a bike, you may have been well-acquainted with Mr. Beardsley. We can assume he didn't earn the title of "The Bicycle Man" because he ran a bad business.
CW Beardsley's bike shop was located at three different addresses prior to the 1120 Texas Avenue location you see in the photo. Chronologically, these were: 906 Prairie, 1016 1/2 Preston, and 1014 Texas Avenue.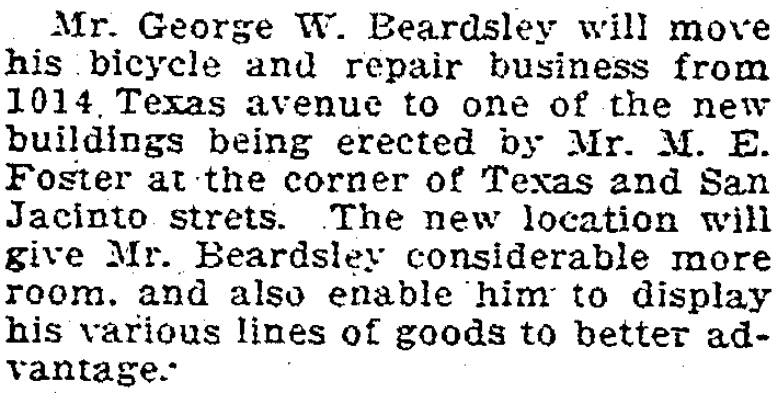 I've also attached a few of his business advertisements from the Houston Chronicle below.