Uncovering Houston
Santa Fe RR Viaduct (GHER)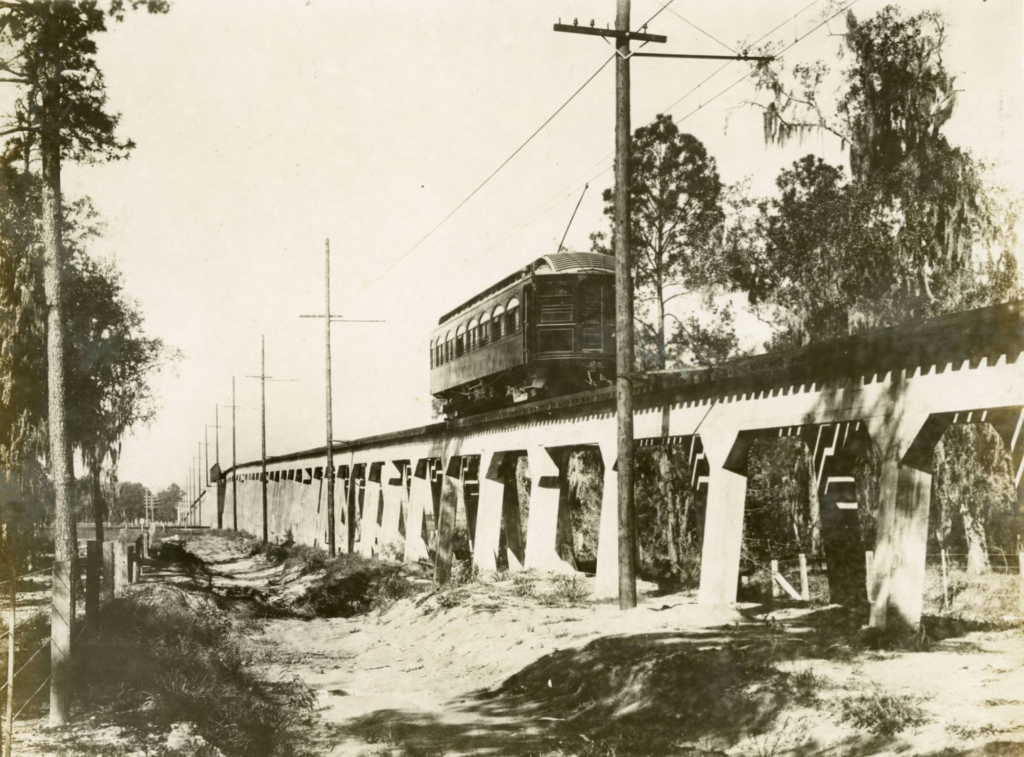 The Galveston-Houston Electric Railway, also referred to as GHER or The Galveston Interurban, was an electric passenger rail line that operated between Houston and Galveston from 1911 to 1936. During those 25 years, Houstonians were able to travel to Galveston in 70-75 minutes, which was pretty fast for the time. The line also ran quite frequently, with cars leaving Houston on the hour for 18 hours a day.
The photo above was taken not long after the rail began operation in 1911. Featured in the photo is the GHER viaduct that intersected with the Santa Fe RR tracks. While this viaduct is long gone, it was located approximately where I-45 and the Santa Fe RR tracks intersect today.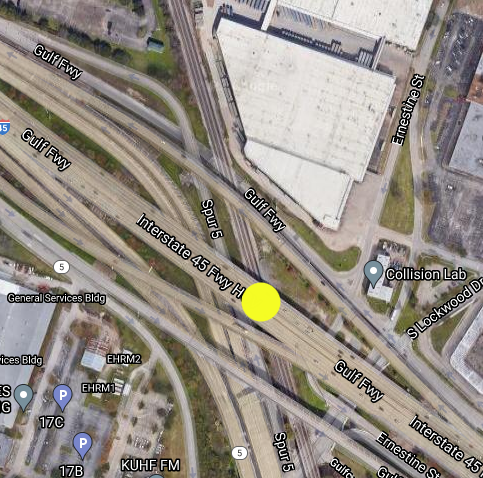 Today, the interurban is long gone along with most traces of it but you can still trace its original route. The GHER followed the path of today's Interstate-45 and the remaining portion is currently used as a power line right-of-way. You can even see some existing pylons that were once used to support the rail over water.
Between the GHER, the short-lived Monorail, and Houston's extensive streetcar system…it seems our predecessors had a better grasp of car-less travel than we do today. Wouldn't it be kick-ass to have a high-speed rail between Houston and Galveston, San Antonio, Austin, or even Dallas?
BONUS: For more reading on Texas Interurbans, the TSHA has a pretty nifty article.