Uncovering Houston
Houston's "Moving Sidewalk," before Billy Gibbons
If you take a walk along the Buffalo Bayou, the remnants of a Houston installation thought to be long gone can be seen if you know where to look. Underneath the I-45 overpass, and directly behind what is now the Hobby Center for the Performing Arts, lie the foundations of past innovation. The Sam Houston Coliseum (1936-1998) used to reside in the very space that the Hobby Center occupies today and all that remains are the bridge supports that held the Coliseum's skywalk.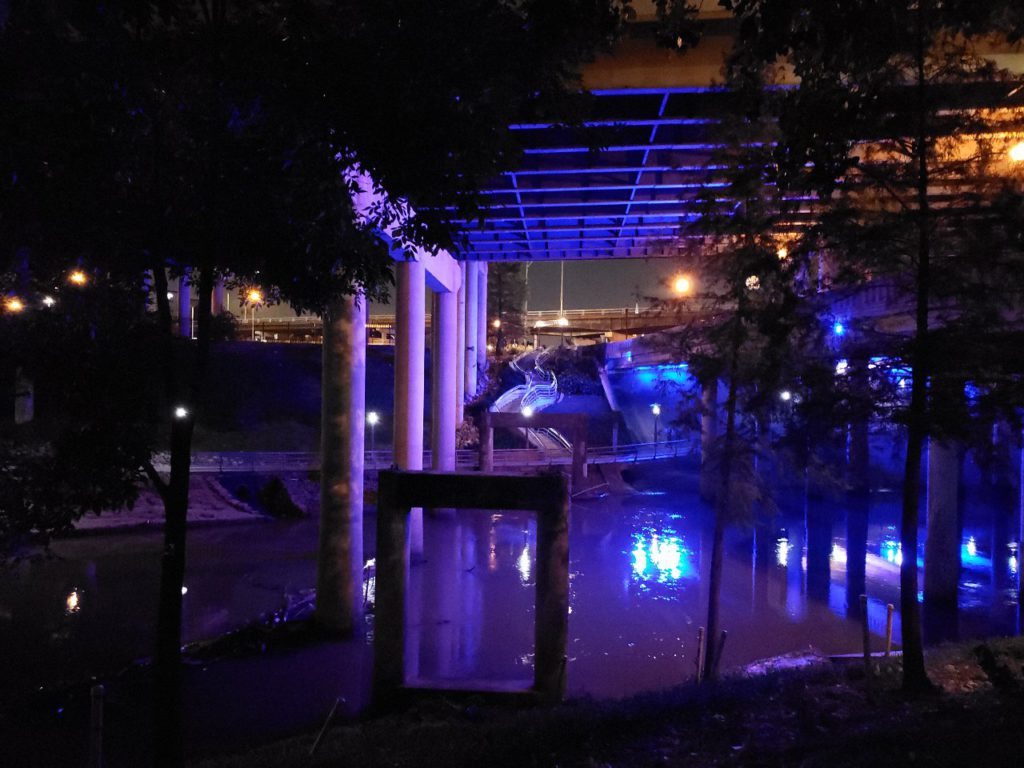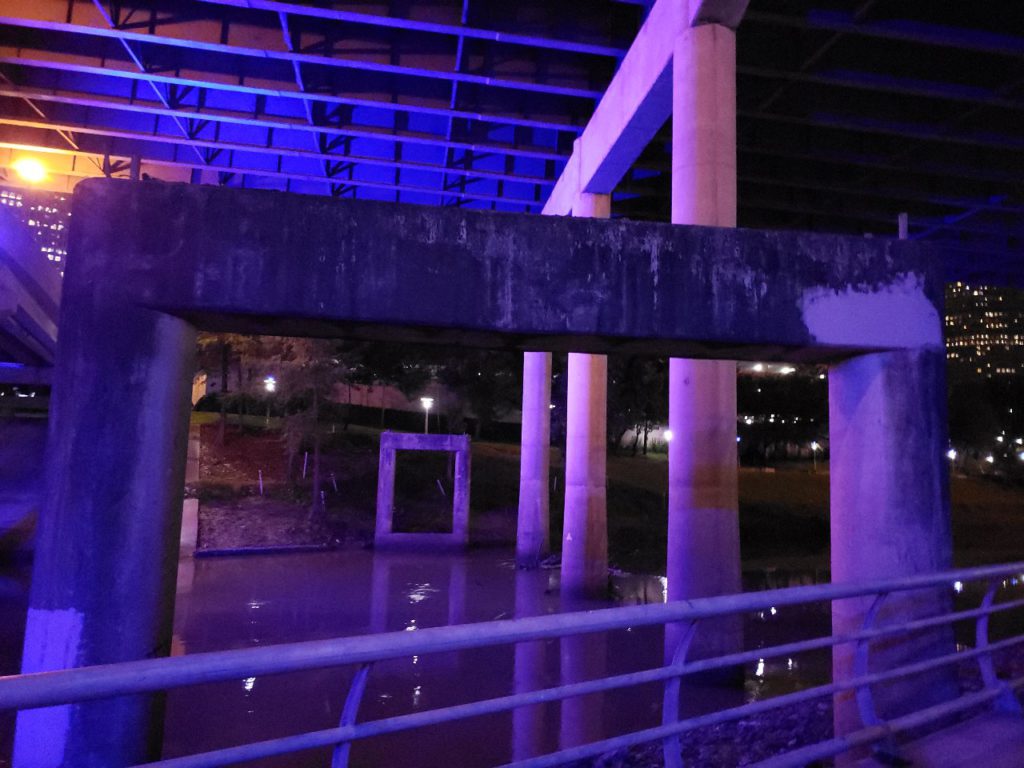 This skywalk, or footbridge, was built during the 1950's to connect the Sam Houston Coliseum with the parking lot on the opposite side of the Buffalo Bayou. The sky bridge was a "moving sidewalk," the first of its kind at the time, and could move a whopping 14,000 people into the Coliseum per hour. The contraption cost $235,000 ($2.2 million today )to build at the time and was widely-touted by then mayor, Roy Hofheinz.
The following few clips are from a 1955 Houston Chronicle article regarding the innovative marvel.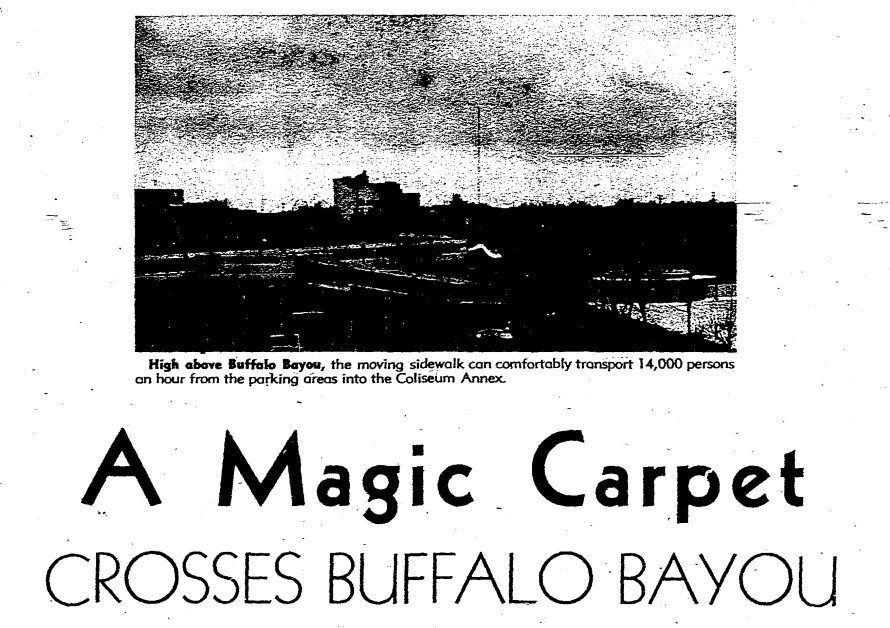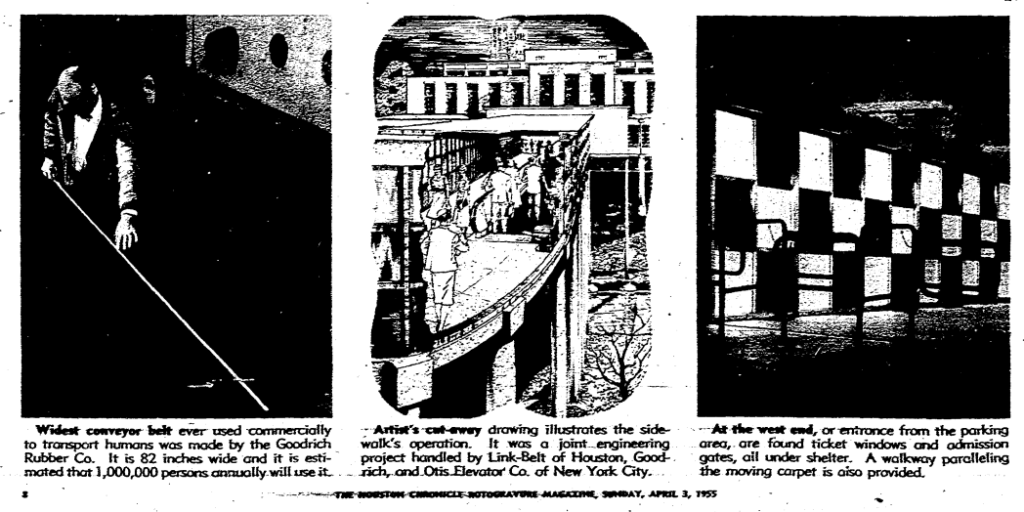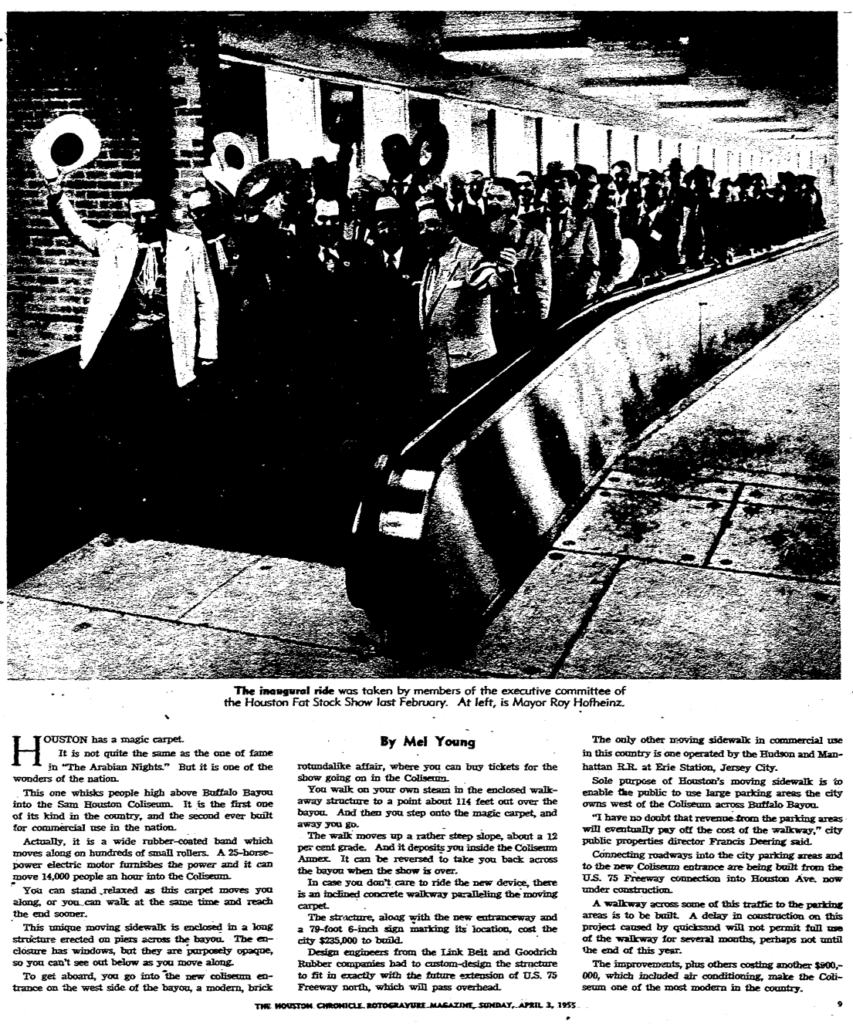 Today, the bridge foundations are all that remains of one of Houston's many forgotten wonders.