Business Directory
Space City Time Capsule
Houston loves beer. As of 2019, our beloved Bayou City is home to 64 craft breweries with more and more popping up every year.
(Soon, we'll have more breweries than mattress stores.)
Breweries seem to be so ingrained into the very fabric of Houston's cloth, that one would think the city of Houston has had a love-love relationship with the frothy liquid gold for over a century or something. Well, that's exactly the case.
At the turn of the 20th century, beer was a huge deal in Houston and an extremely profitable one at that. If you're curious just how huge we're talking here, the Magnolia Ballroom (715 Franklin) is one of two surviving structures of the Magnolia Brewery, also known as Houston Ice and Brewing Company, a 20-acre compound that once spanned across both sides of Buffalo Bayou. Magnolia Brewery is a fascinating historical subject that will definitely be the focus of another post. But today, I'll be showing you American Brewing Association, another turn of the century beer powerhouse.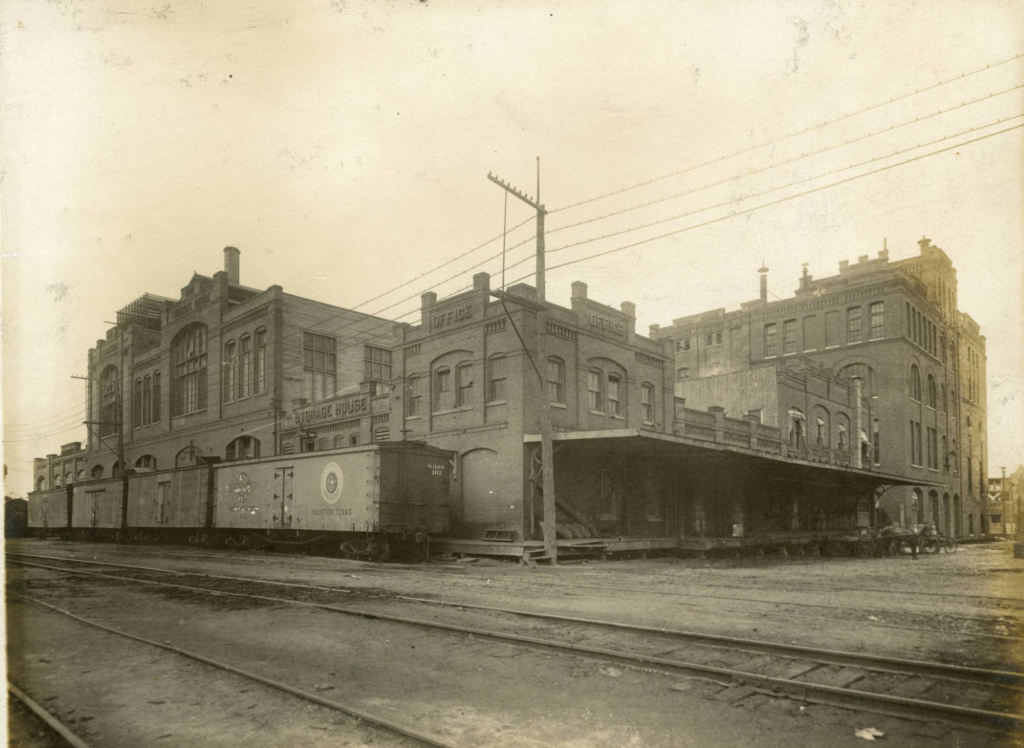 American Brewing Association, or American Brewing Company, was founded by Adolphus Busch in 1893. Though they shared the same namesake and president, American Brewing Association was separate from the Anheuser-Busch company that we know today.
Originally located at the NW corner of Railroad and 2nd Streets, the brewery compound closed in 1918 just two years before Prohibition swept the country. Naturally, in typical Houston preservation fashion, this impressive building is no longer standing and there's very little surface-level evidence remaining. Also, if you're intending to check Google Maps and find a "Railroad" or "2nd" street, you'd be out of luck. Neither of these "streets" exist anymore, and only one of them was actually a street.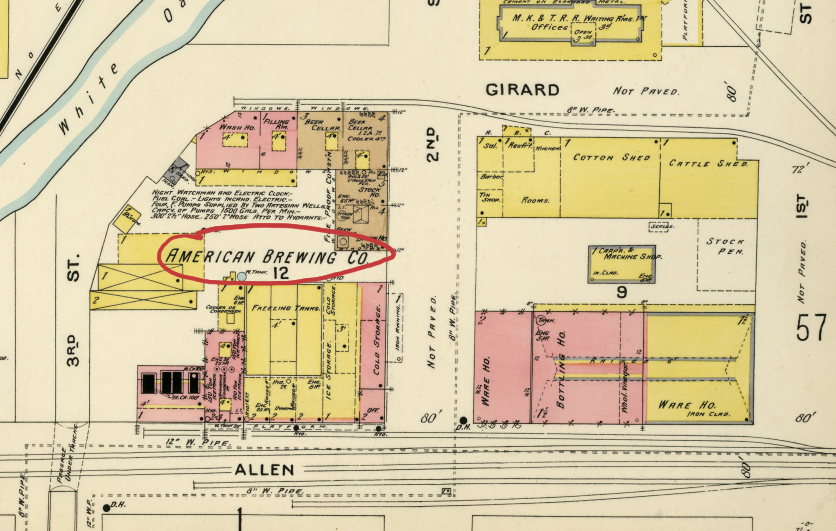 "Railroad" simply referred to the railroad you see in the photo labeled "Allen," which is intersected by 1st, 2nd, and 3rd Streets. As you can see, American Brewing Co. is located at the corner of Railroad (Allen) and 2nd Street.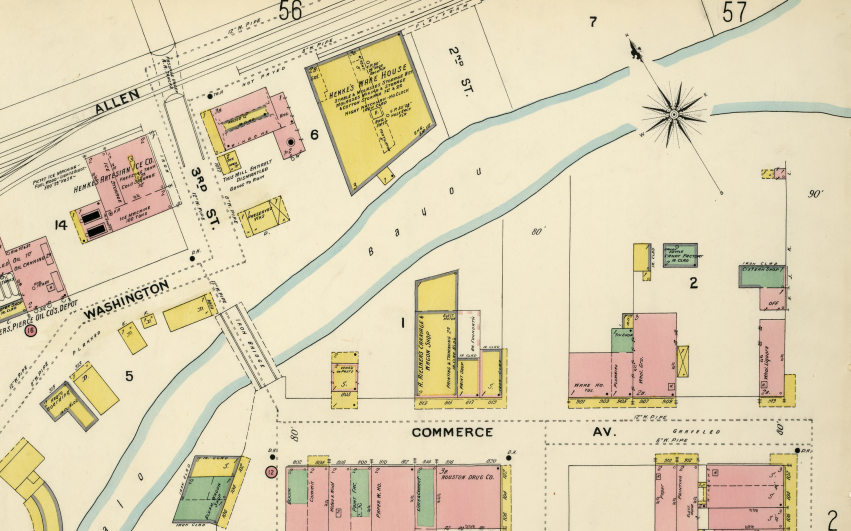 Today, things look a lot differently. For starters, the University of Houston (Downtown) sits right on top of the two blocks shown in the first Sanborn Map clipping. 2nd and 3rd Streets no longer exist, and the majority of 1st street is now known as N. Main Street.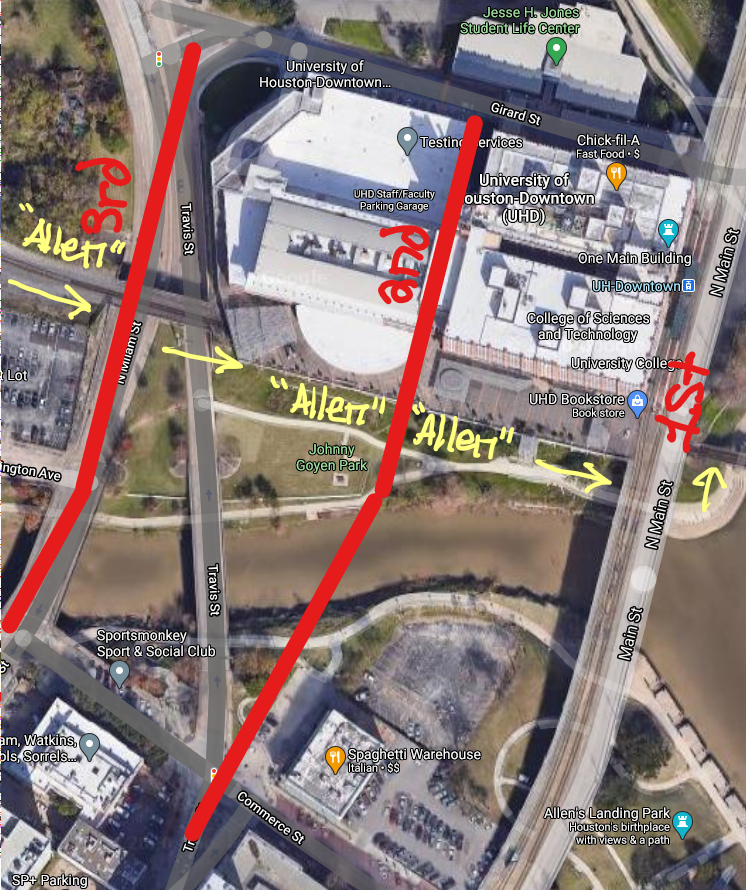 As you can see, Girard Street still exists and so does the railroad, which now runs through UHD.
The next time you're at the UHD campus, close your eyes and imagine that you're standing right where Adolphus Busch pumped out yummy pale lagers from 1893 to 1913. Or not, people may look at you funny.