Snapshots
Texas Ice and Fuel Co, 1928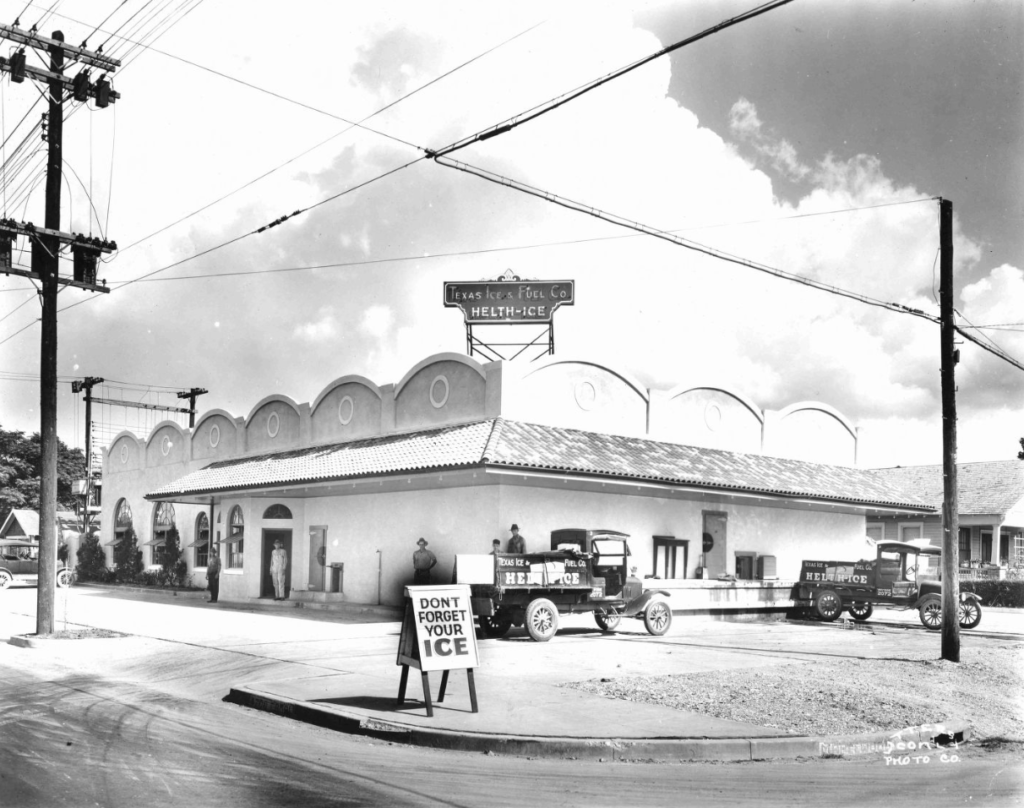 For now, the photographer and location are unknown. However, I'm close to cracking the code for this one. As you can see, the photographer's watermark AND the tile street name are in the lower right-hand corner.
UPDATE: I didn't originally realize that there were two tiles visible within the image. To the left of the "Don't forget your ice" sign is a street tile hidden in the shadows of the photo that says "4700 Canal." The tile behind the watermark (which says "Litterst Coml Photo Co") says "Maplewood."
This ice shop would have been located on the 4700 block of Canal st, at the corner of Maplewood, which today is the location of Pollos Asados La Silla.