Snapshots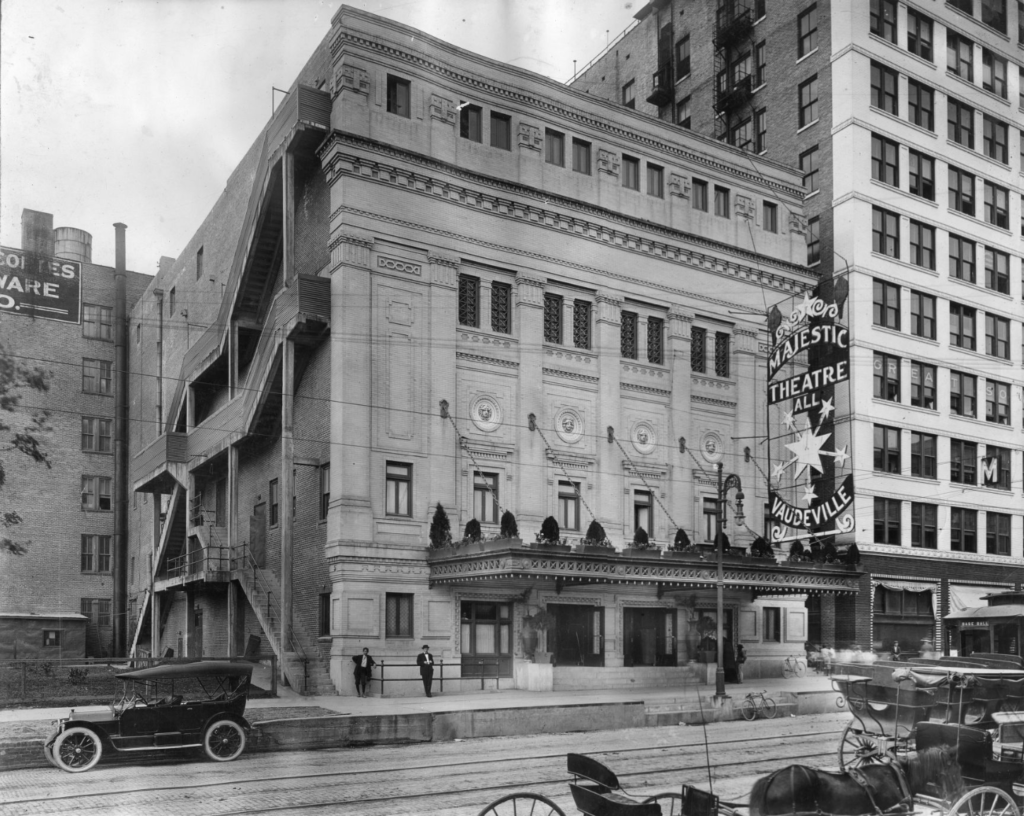 The theatre was developed by Mellie Esperson, wife of real estate and oil tycoon, Niels Esperson, and built by architect John Eberson. When it opened in 1923, the Rusk Street location was actually the third Majestic Theatre in Houston. The first, located on Congress Avenue location, opened in 1905 and the second, on Texas Avenue, opened in 1911.
The Majestic Theatre on Rusk Street was the first theatre in the world to have an atmospheric" ceiling. Essentially, clouds and stars were projected onto the ceiling giving its audience the impression of being outside. Additionally, this was the first theatre in Houston to have air conditioning.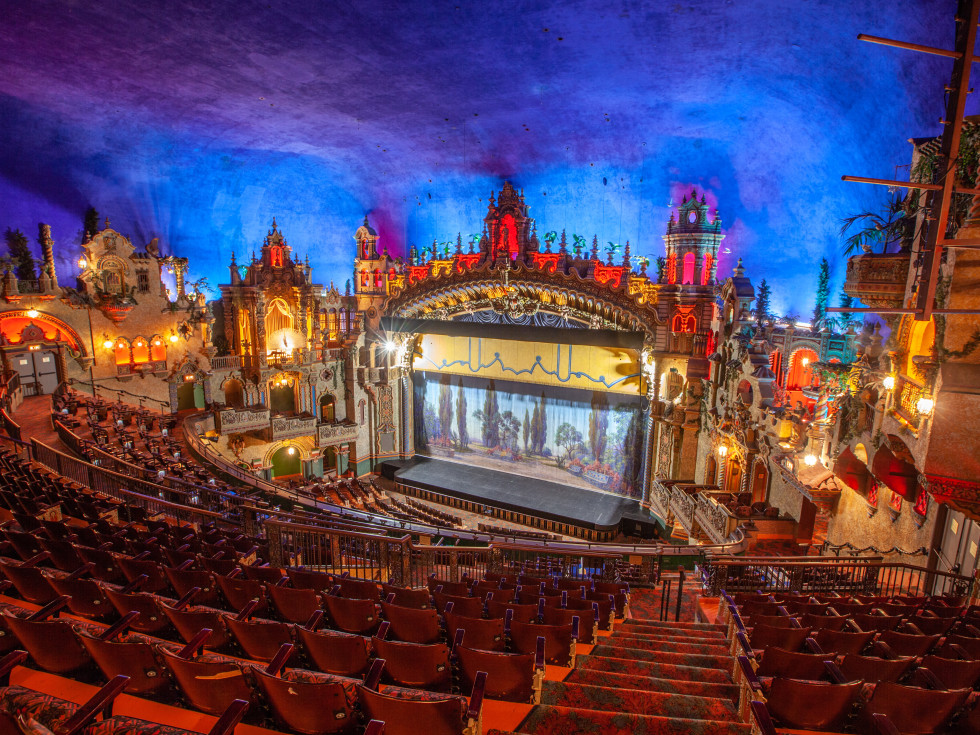 Sadly, all three Houston locations have been demolished, but if you want to get an idea of the architecture and atmospheric ceiling of the Rusk Street location, John Eberson designed a Majestic Theatre in San Antonio. This location opened in 1929, and magnificently, is still standing and open for business today.