Snapshots
A barbershop scene in the Houston Heights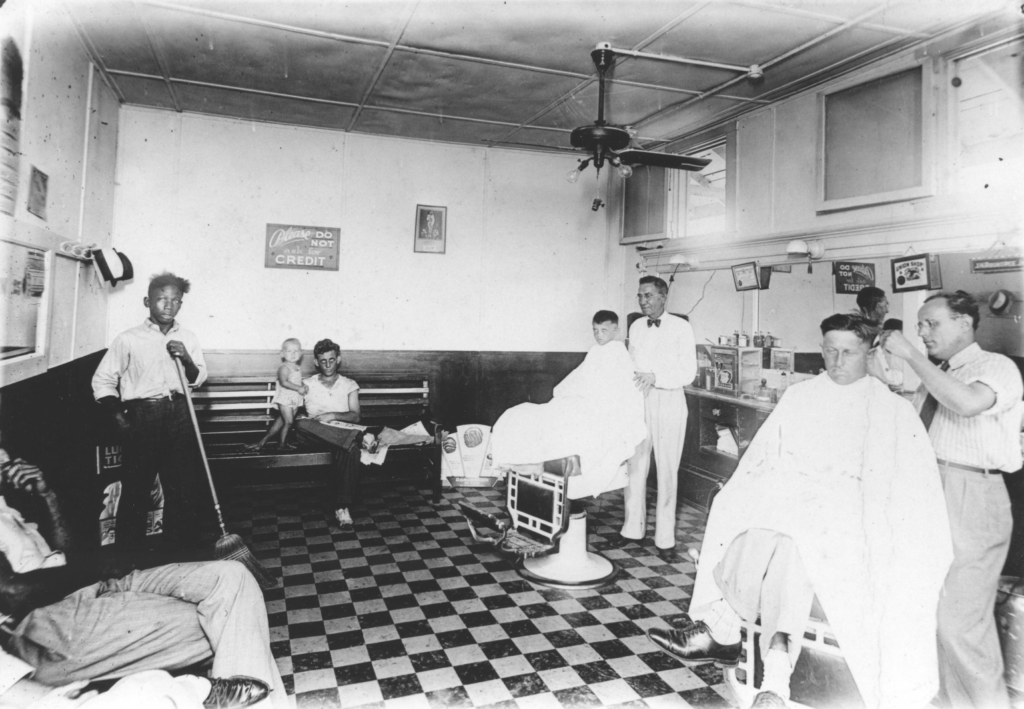 This one is a mystery as the photographer, date, and business name are all unknown. The only available information stated the photo was taken somewhere in the Heights.
I did zoom in to check for any identifying details in the background just to see if anything stood out. The wall decoration to the right of the "Please do not ask for credit" sign has what seems to be year at the bottom.
My ENHANCE! skills say the year is either 1927 or 1937 – maybe.