Uncovering Houston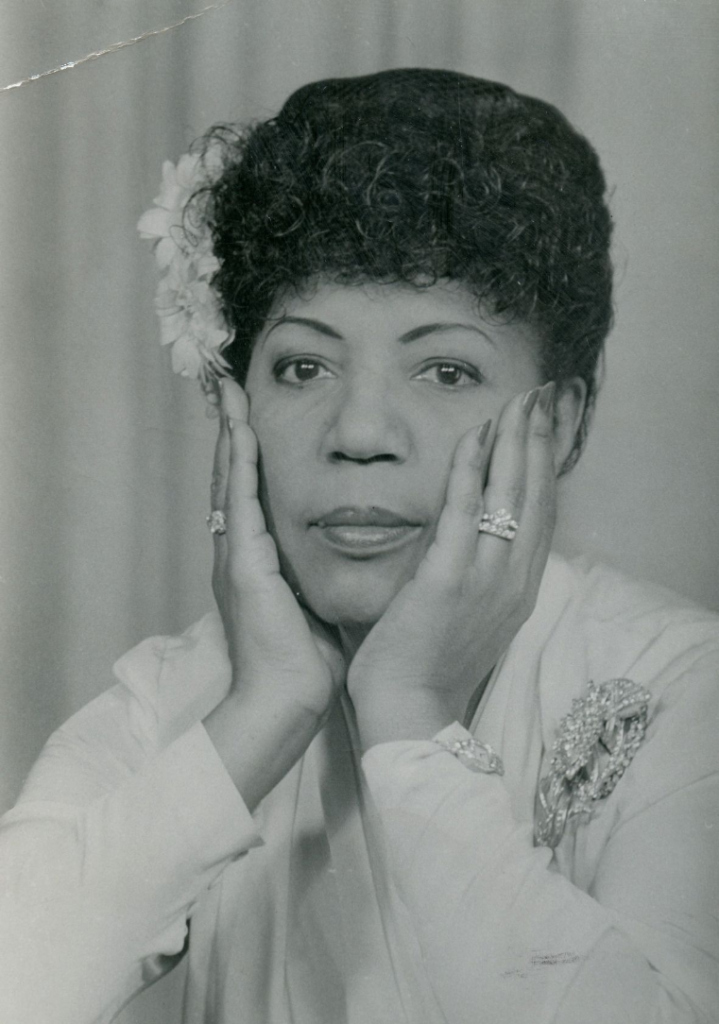 Intro
It has been a while since I have done an Uncovering Houston post. These take a bit of time due to the research that's involved, but they are actually my favorite types of posts to do. I apologize for the delay, but I do have a few of these lined up that I have been working on for a while. With no further ado, let's get into it…
The subject of this edition of "Uncovering Houston" will be Mrs. Anna Johnson Dupree. She was an extremely important Houstonian who never received the recognition she deserved during her lifetime. Unbeknownst to many, the work she and her husband have done for Houston's Black community still resonates today.
Humble Beginnings
Anna Johnson was born November 27, 1891 in the small town of Carthage, TX, which is about 3 hours NE of Houston near the Louisiana state line. Her parents Lee "Candy" and Eliza Johnson had 6 children, of which she was the oldest. They were a poor sharecropping family that lived in a 2-room house, but Anna's mother, Eliza, always made sure she was aware of how fortunate they were.
Anna's grandparents were formerly enslaved and one of her great-grandfathers was a slaver. Growing up hearing the stories of slavery from those around her, and her own grandparents, instilled a desire to help others in the Black community from a very young age.
In 1904, Anna's family moved to Galveston. There, she worked as a nursemaid until she moved to Houston in 1911 to work as a seamstress. She still returned to Galveston periodically to visit her family, and it was there in 1912 that she met her future husband, Clarence A. Dupree. Clarence, originally from Plaquemine, La, was a mixed race Creole who was orphaned at age 7. He worked odd jobs in Beaumont, even shining shoes for White men, until ending up in Galveston where he worked as a hotel porter.
Clarence and Anna married in 1918 and moved to Houston together the same year. Clarence was drafted for World War I not long after their honeymoon.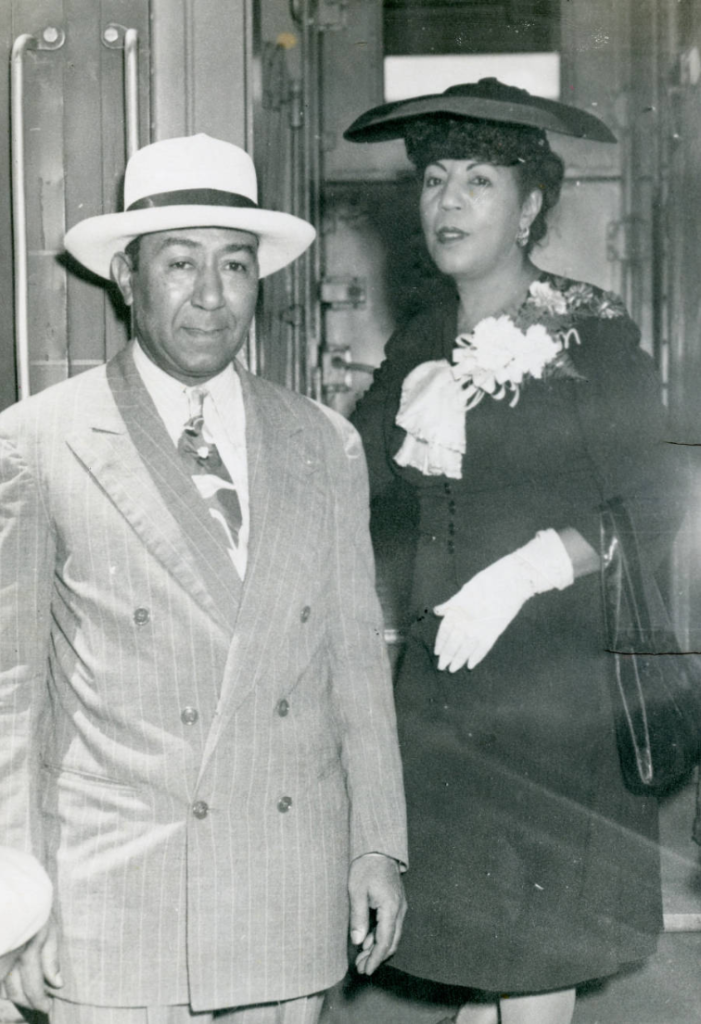 "The problem was they just couldn't stand to see so much integrity and honor wrapped up in a Negro body."

Anna Johnson Dupree / Houston Chronicle Vol. 73 No. 309 / August 18, 1974
During Clarence's deployment, Anna worked as a seamstress and also swept at a beauty shop owned by an "Ethel" at the Rice Hotel. Anna eventually became so skilled in the art of beauty that she was able to become a beautician full-time. She worked at a salon called the "Ladies Beauty Shop" and other high end shops in the elite River Oaks and Montrose neighborhoods.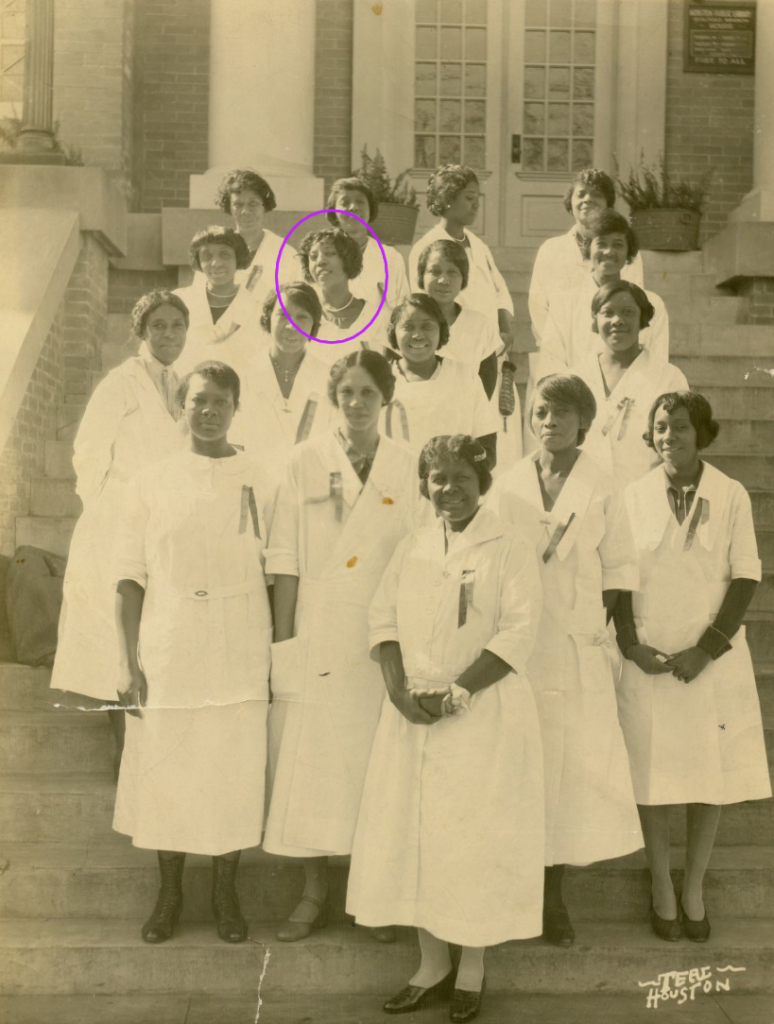 Soon, Anna was in such high demand that she graduated to doing personal house calls for the upper-class White women in Houston. Eventually, she made so much money she was able to quite working at the salon, and did quite well for herself. However, Anna's success bothered the other White beauticians and they eventually banned together to present Anna from working in the area. Anna responded by creating her own beauty shop within her home (3411 Nalle / Extant) and invited her clients over for work.
"We was never foolish…I tell you a lot of people make money. But they don't know the value of it. Pennies make nickles. Dupree and me wasted nothing."

Anna Johnson Dupree / Houston Chronicle Vol. 73 No. 309 / August 18, 1974
When Clarence returned from the war, he worked in various hotels and a country club in River Oaks. During the Great Depression, Anna and Clarence lived meagerly and saved earnestly. Doing so allowed them to amass quite a sum of money and eventually, they were able to dabble in real estate.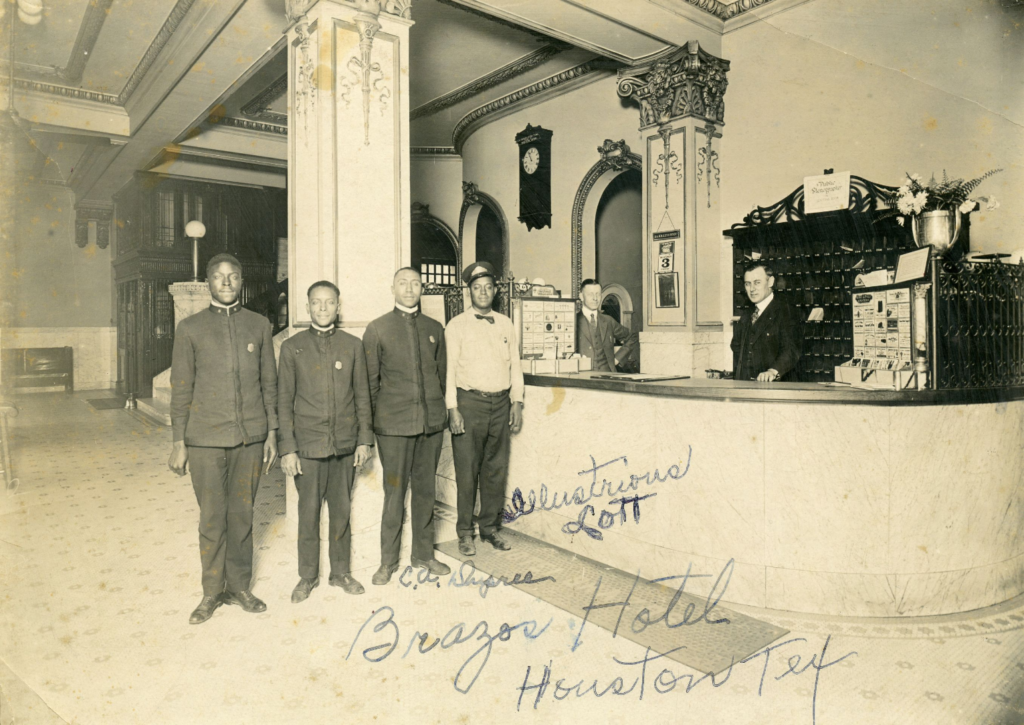 Philanthropic Fruits of Labor
They opened the Pasttime Theater on Mckinney in 1929 and the El Dorado Center, which included the famous El Dorado Ballroom in 1939. Both were very successful ventures which combined with their savings allowed them to do the philanthropic work they desired within the Black community.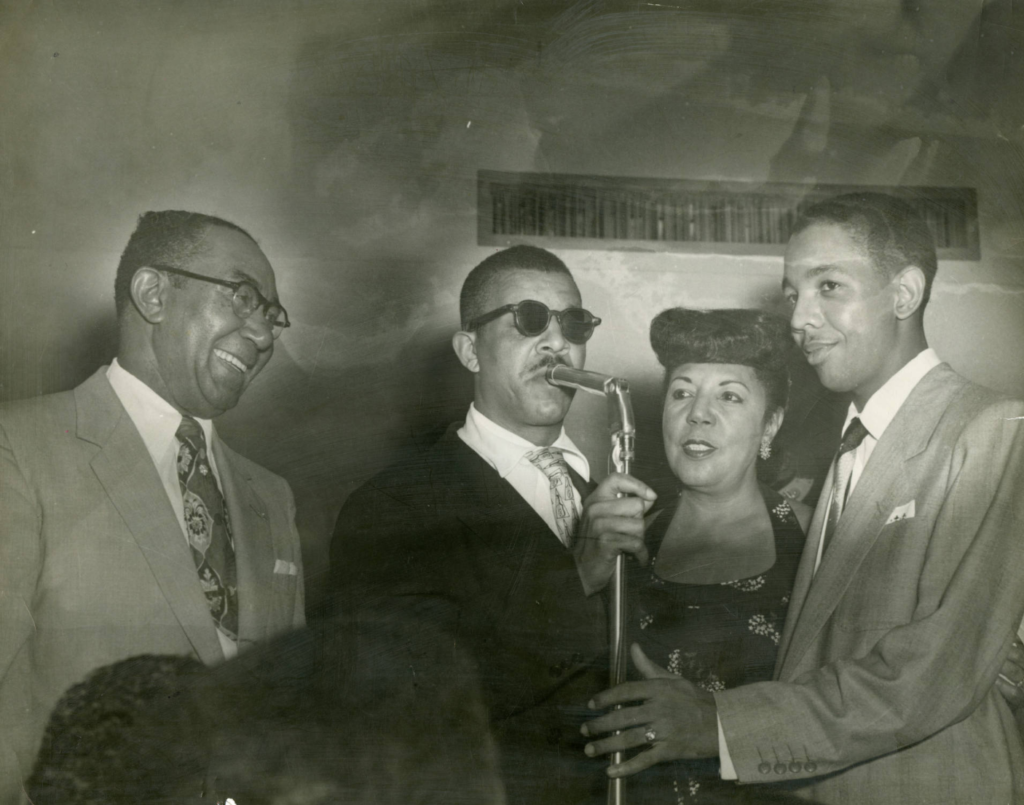 The Duprees donated $20,000 to the construction of a Depelchin home for orphaned Black children in Houston's 5th ward. At the time, the existing Depelchin homes were only for White children, so the Duprees opened the Anna Dupree Cottage of the Negro Child Center in 1944.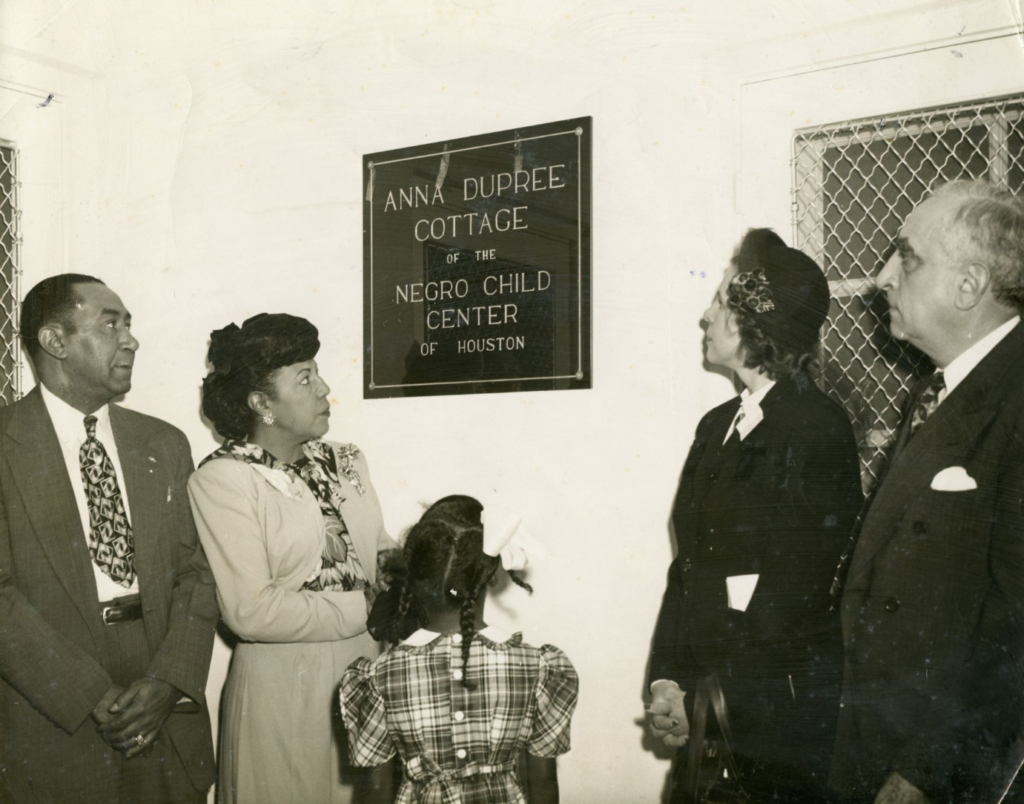 In 1946, the Duprees donated $11,000 to the construction of the first permanent building on the Houston College for Negroes campus. This college was later renamed Texas Southern University.
In 1948, the Duprees began acquiring land and funding for a Black nursing home. In 1952, the Eliza Johnson Home for Aged Negroes officially opened its arms to elderly Black individuals. Anna herself regularly cooked meals for the residents. Today, this remodeled and expanded nursing home still stands today as Anna Dupree Terrace on Cullen Boulevard.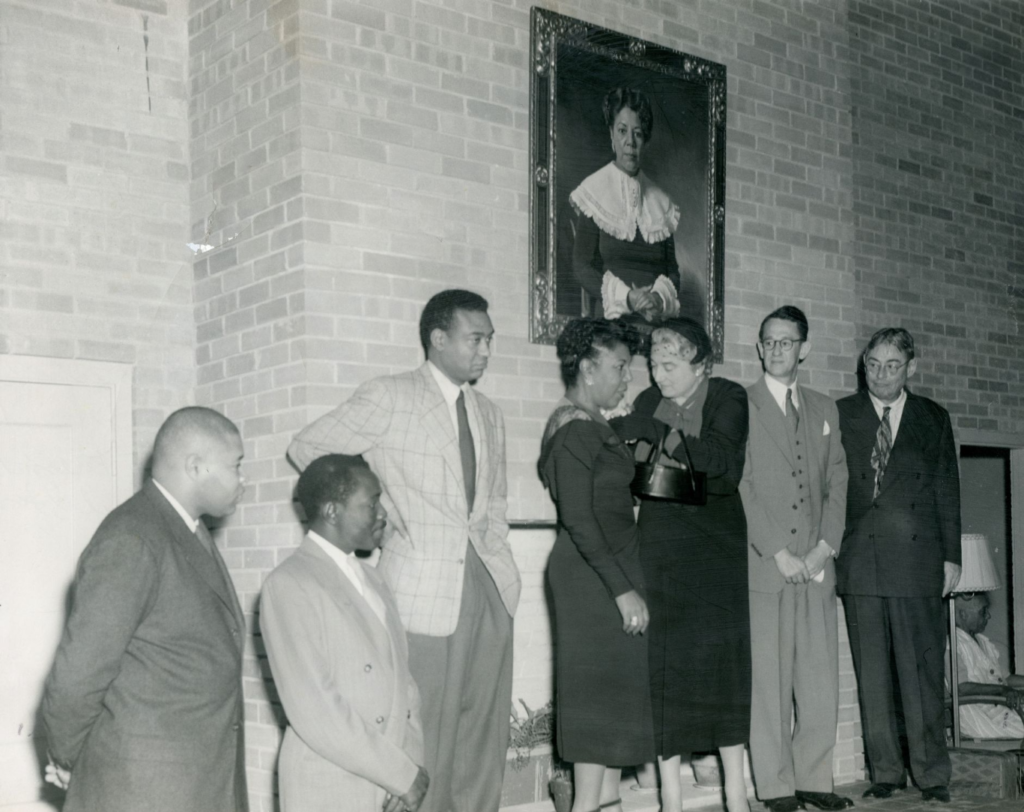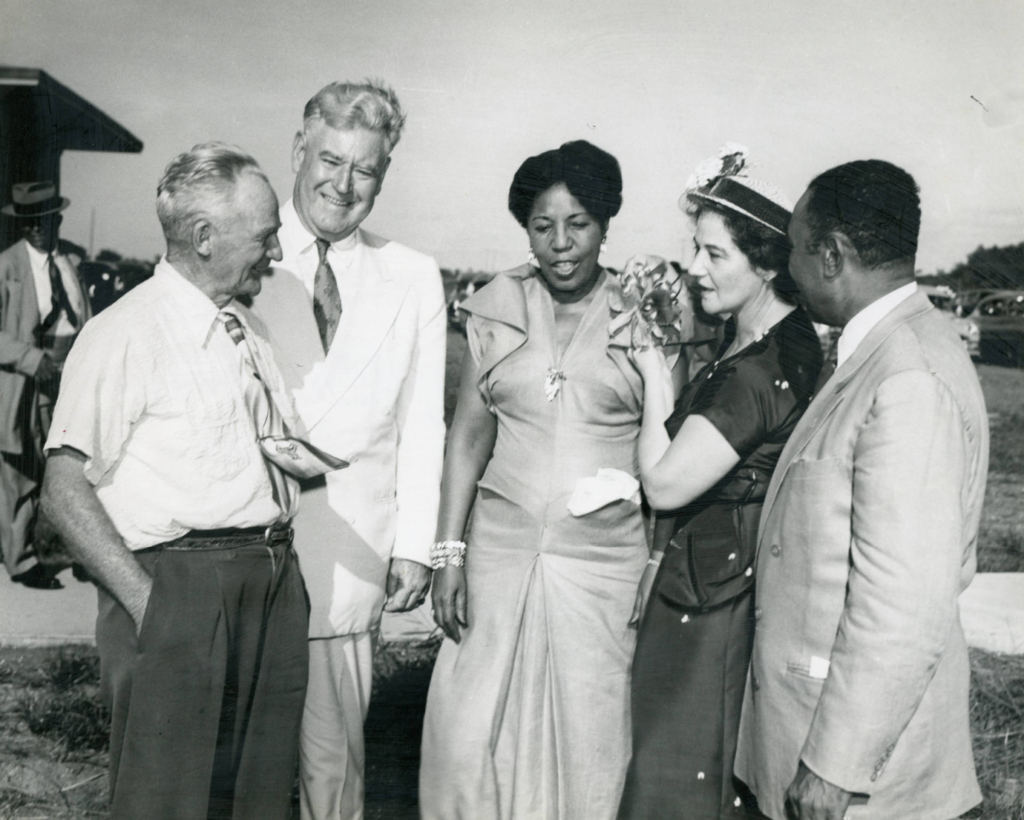 Did you think they were done? If so, you'd be wrong, because there was much more where that came from. In addition to all of the above, the Duprees also sponsored the first Houston Little League team and Girl Scouts camp for Black children. This 200 acre camp was named "Camp Robinwood" and located in Willis, TX. The camp is still active today.
"Do you know I don't know one blessed child who came from that Negro home I built? Not one. Do you know how that hurts? Not one from TSU has come to see me. Now how come they don't know ME, Anna Dupree?"

Anna Johnson Dupree / Houston Chronicle Vol. 73 No. 309 / August 18, 1974
Anna Dupree did receive some recognition during her lifetime for her and Clarence's philanthropic efforts. In 1951, she was awarded the Humanitarian Award by Houston's Negro Chamber of Commerce chapter. She was also similarly recognized by Texas Southern University in 1955.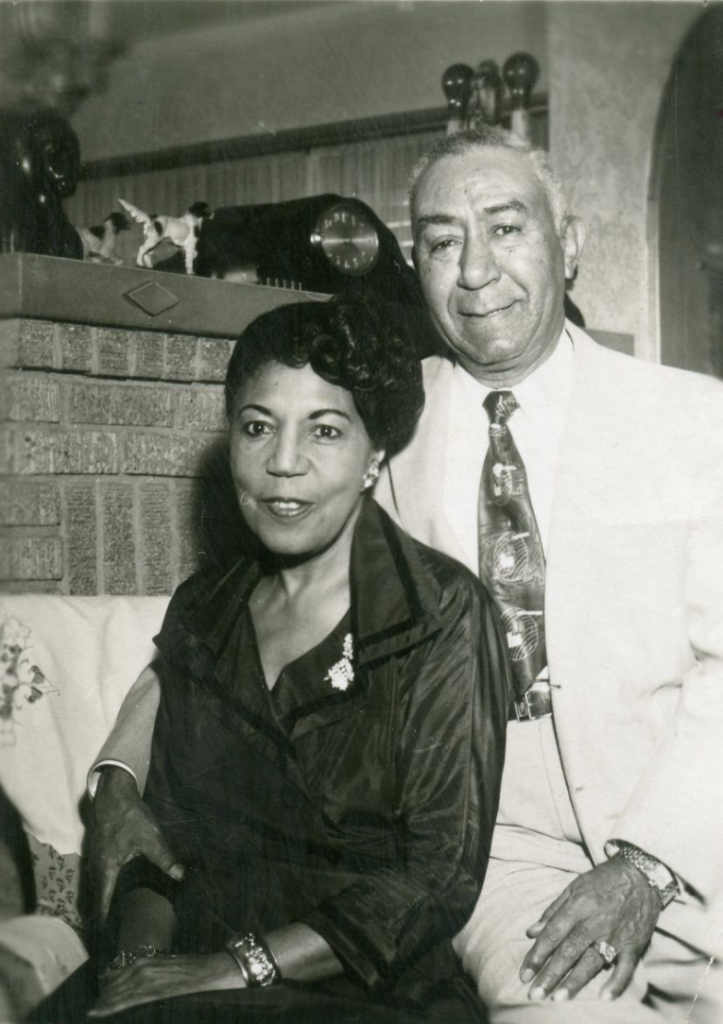 Clarence Dupree passed away in 1959 and Anna's philanthropy understandably dwindled after that. Anna herself lived until February of 1977 when she passed at the age of 85. She spent her last days at the Eliza Johnson home that she created, lovingly named after her mother.
Anna and Clarence never had children of their own, but I hope they both were at peace knowing how many of Houston's children had fulfilling, loving lives due to their kindness. I'm certain the orphanage, Little League team, and Girl Scout's camps they created gave many Black children joy during a time when joy was a "luxury" they were commonly denied.
What does sadden me, however, is that the Duprees are a prime example of how those deserving do not receive their flowers while they are here with us. During a 1974 interview with the Houston Chronicle, Anna mentions this, and it was quite painful to read. I sincerely hope that some of the kids who were affected by their kindness, even just one, did read that and visited / contacted her.
There were 3 years between that publication and her death, so I will err on the side of positivity and assume so.
All of the photographs you see here are courtesy of the Houston Public Library.