Business Directory
Space City Time Capsule
D. L. Fontaine Service Station
This post features D. L. Fontaine Service Station, located at the corner of Houston Avenue and Crockett Street in Houston's First Ward.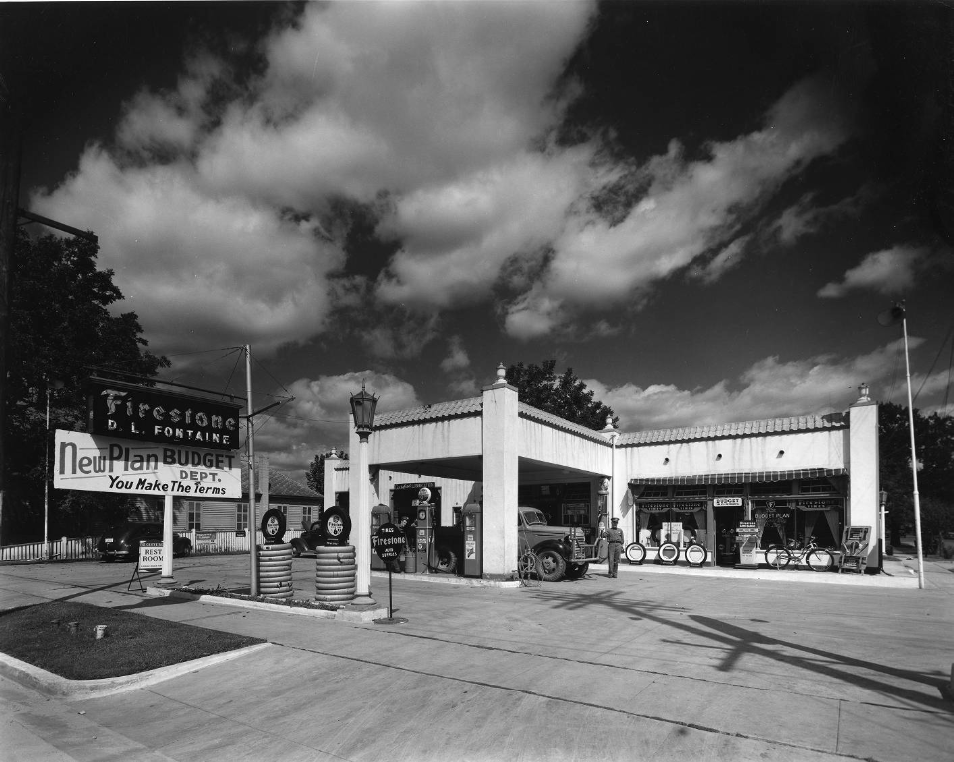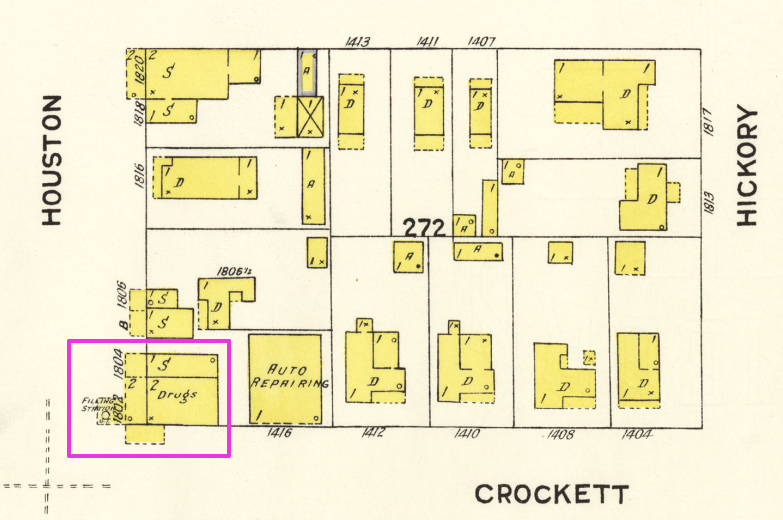 Here's the Google maps Street View of the location today:
I also took a couple of night shots of my own while passing on a late-night bike ride.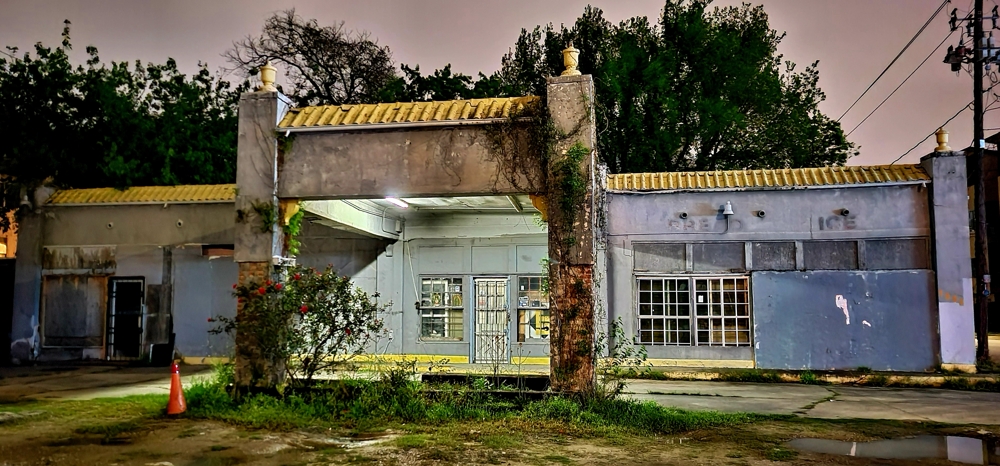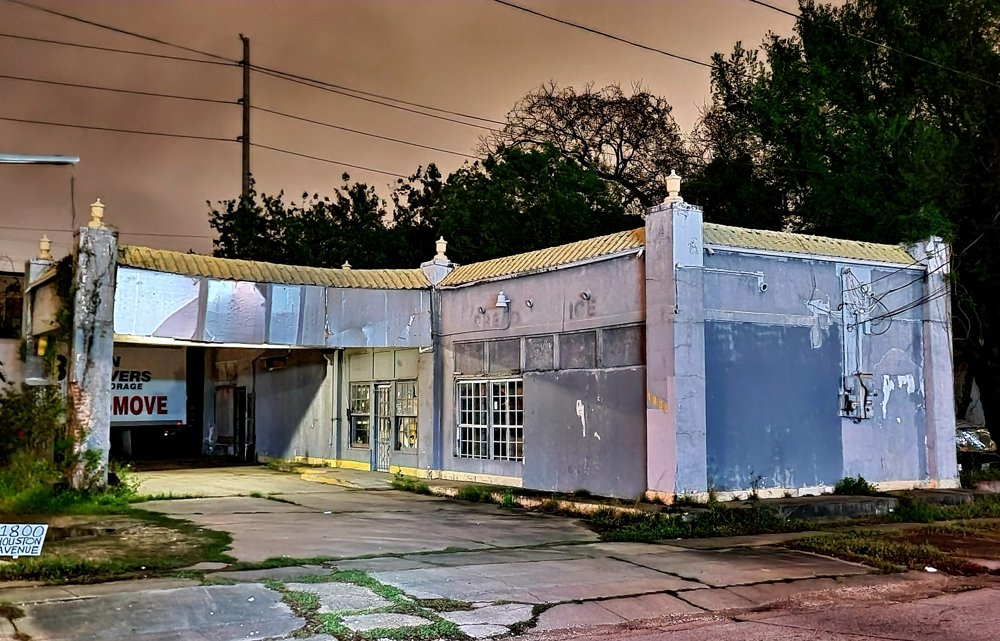 UPDATE: As of 2022, this service station has been demolished.