Business Directory
Space City Time Capsule
The subject of today's Space City Time Capsule will be Eller Wagon Works, located at the corner of Commerce and Crawford streets.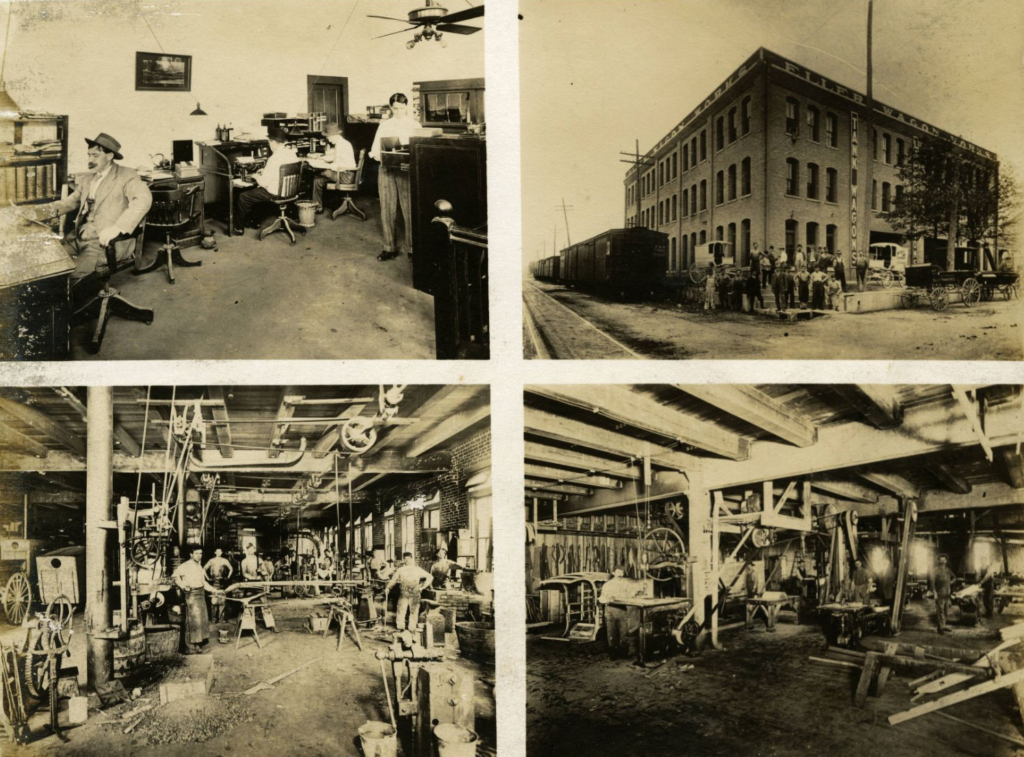 Built in 1909, the brick warehouse was the home of Eller Wagon Works, a horse-drawn wagon, truck, and oil tank manufacturing company started by Frank Eller and his son, Homer. Officially incorporated in 1910, the company employed 25 people and manufactured around 600 wagons a year – a fairly large amount for the time.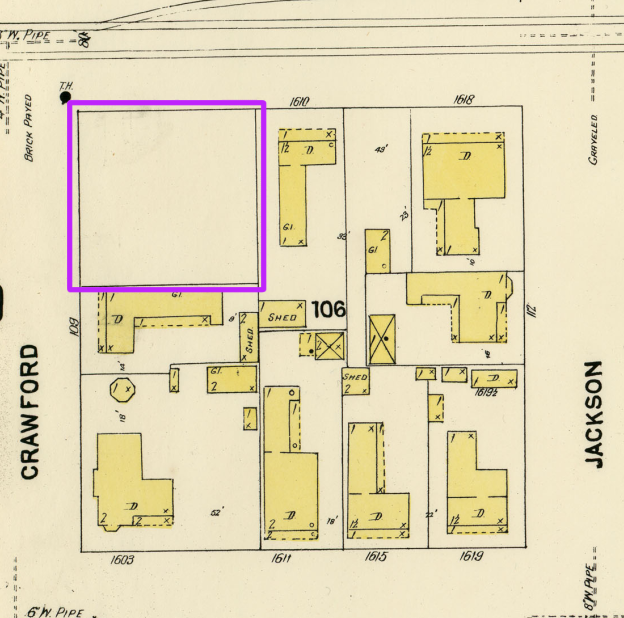 The railroad tracks you see in the upper-right photo are now buried beneath the pavement on Commerce. Below, is a Google Maps streetview of the building today:
Also, below are a few photos I took when I was in the area.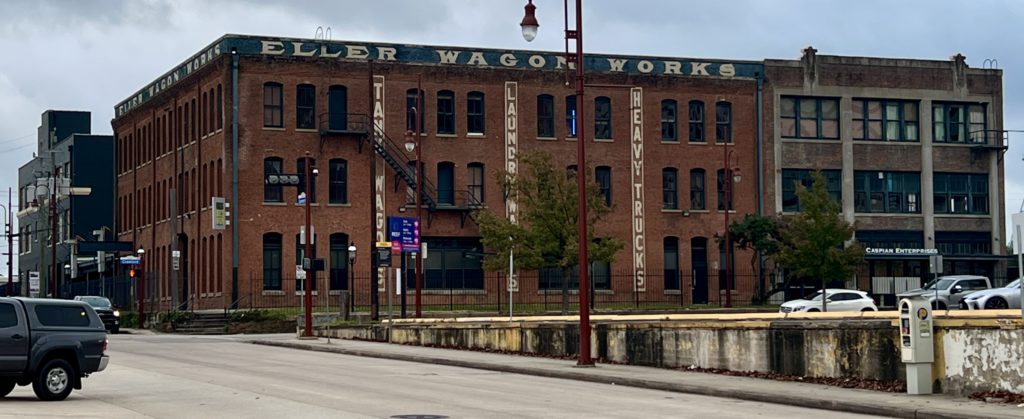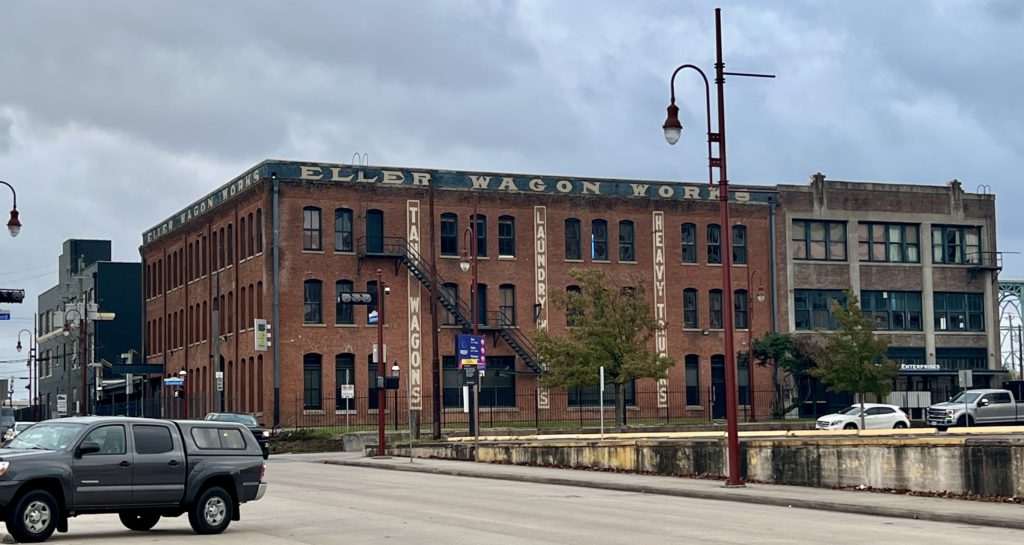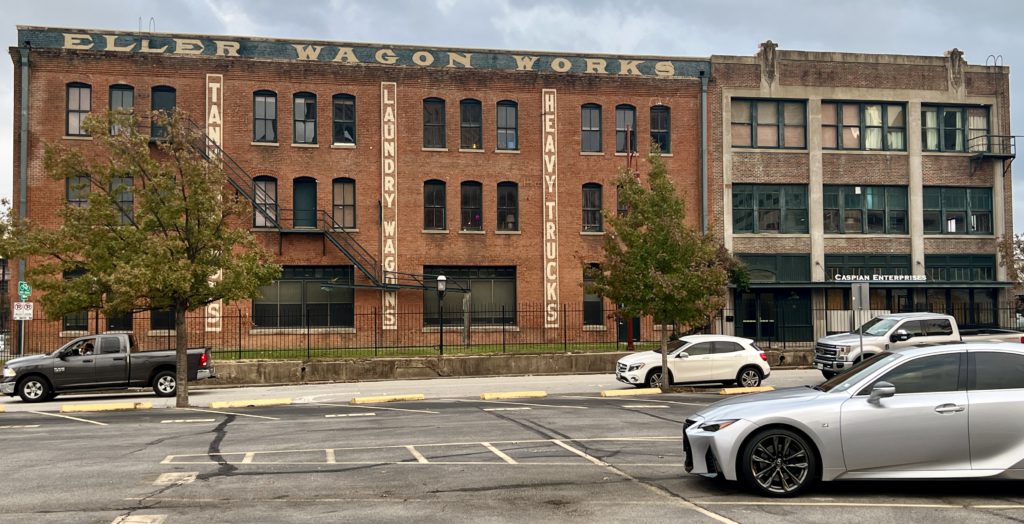 The mismatched section of the building was built after the Pittsburgh Plate Glass Company moved into the building in 1920. Pittsburgh Plate Glass Co., or PPG Industries, occupied the warehouse until the 1950s. The warehouse was extensively renovated in 2004 and is now home to art studios and various other creative industries.