Snapshots
Franklin Beauty School Students Boarding a GreyHound Bus to Austin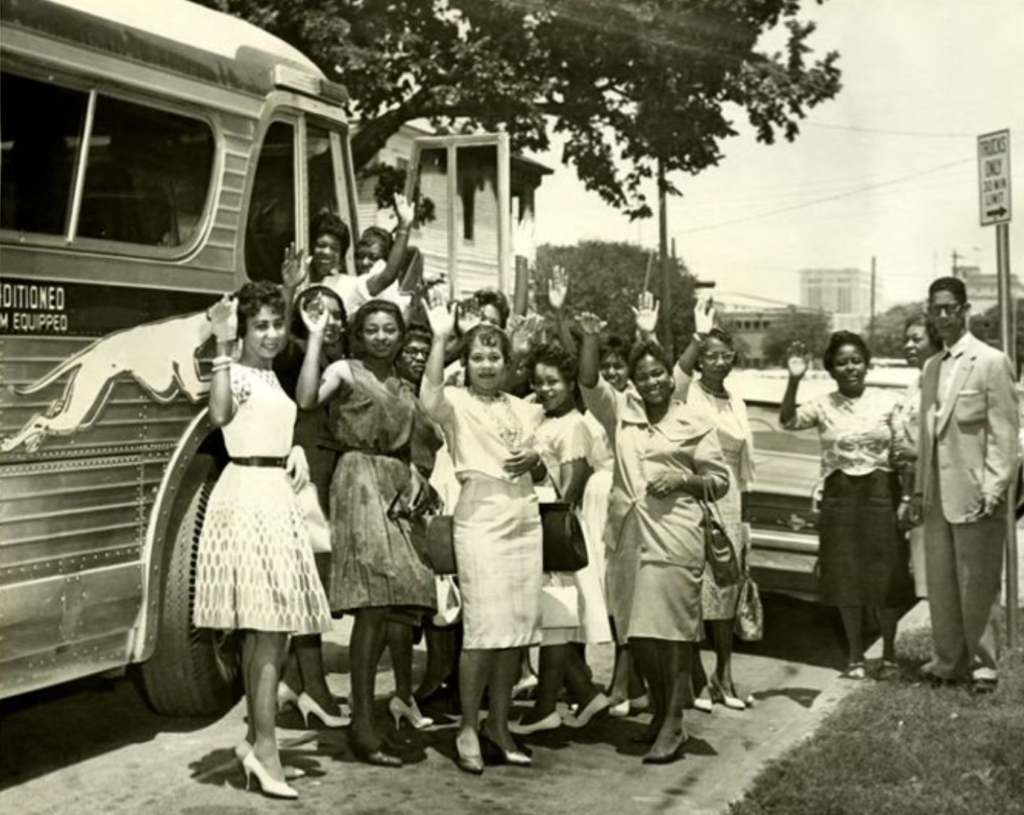 In today's world, you can do virtually anything online from the convenience of your own home. School exam? Online. Driver's license renewal? Online. Job Certification? Online. Almost every one has a computer at home, but for those who do not, public and private libraries have them available for free or very low cost.
However, that was not always the case. At one point, any type of vocational certification had to be obtained in our state's capital, Austin, Texas. In the photo above, we have a group of Franklin Beauty School students eagerly boarding a Houston Greyhound bus to Austin, Texas. Once they arrive there, they would have taken the State Board Exams that would grant them their cosmetology licenses.
The smiles on their faces tell me that they're a pretty confident group of ladies. I have a hunch that the return bus trip was filled with more smiles…and plenty of cosmetologists.