Business Directory
Uncovering Houston
Jefferson's Gulf Service Station on Chocolate Bayou Road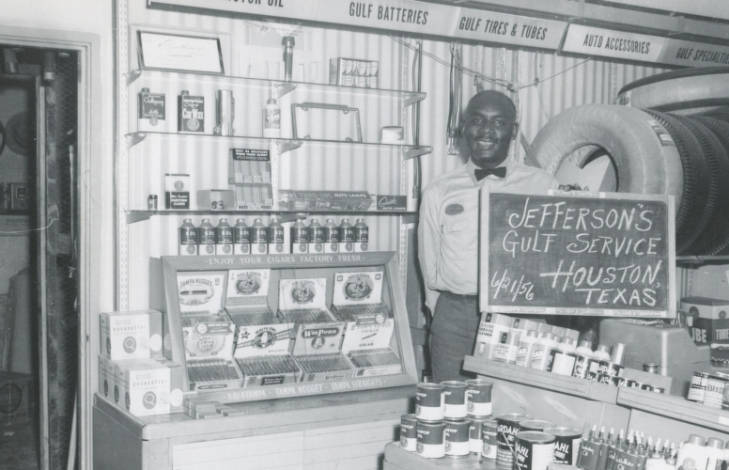 This young man is Clerch Edgar Jefferson and he was the owner of the fine establishment in the photo, which happened to be Jefferson's Gulf Service Station. In my usual fashion, I had to find out where this service station was located, and if by any chance, it was still standing. I was surprised to find out that it had not yet met the wrath of the Houston Demolition Hammer, and was indeed still standing. The original address for Jefferson's Gulf Service Station was 9000 Chocolate Bayou Rd which translates to 9000 Cullen Blvd today.

You can even see the where the gas pumps used to be.
I was also surprised to find out that Mr. Jefferson was born in 1903, meaning this "young" man was actually 53 at the time of the photo. Clerch Edgar Jefferson died in 1984 at the age of 81, so it is safe to say that he definitely had some good genes.
I'm posting this picture one more time because…check the skincare and the bowtie.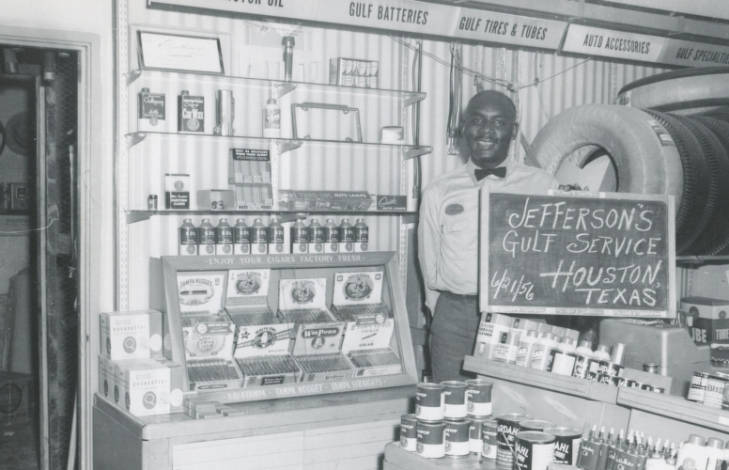 Youth aside, this photo shows someone who was proud of what they had built and wanted to show it off to the world. Also, the fact that we are sitting here discussing his service station over 70 years later, tells me that he definitely built something to be proud of.