Business Directory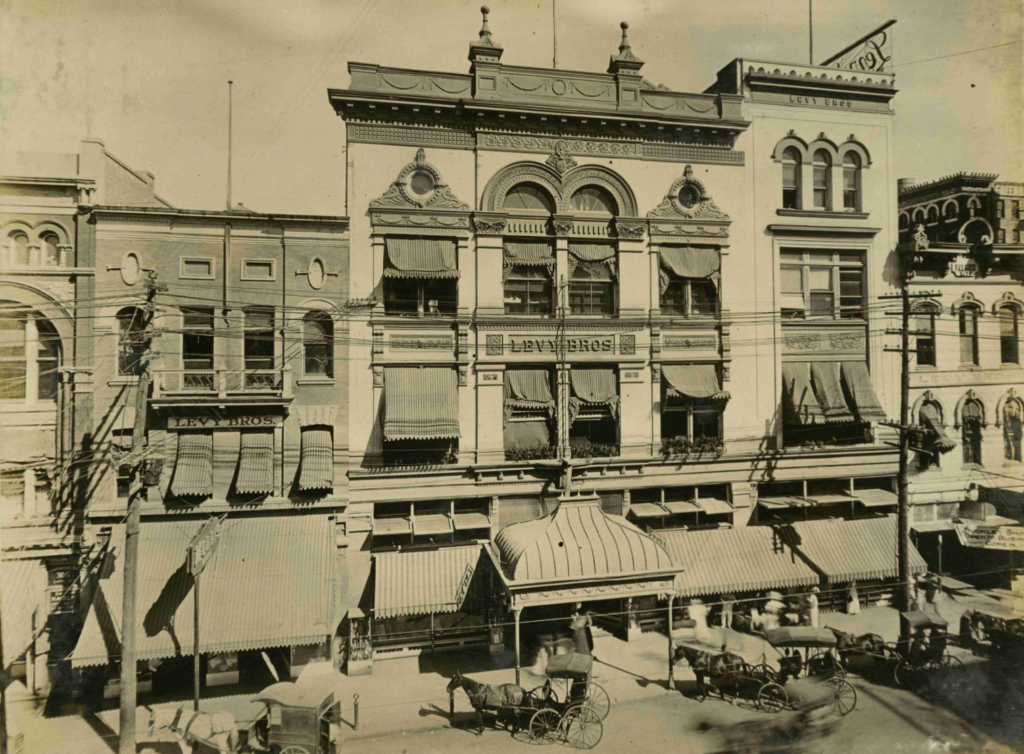 Levy Bros Dry Goods was founded by Abraham and Leo Levy in 1887. At one point, Levy Bros Dry Goods employed over 400 people and was considered the largest operation of its kind in the Southern states.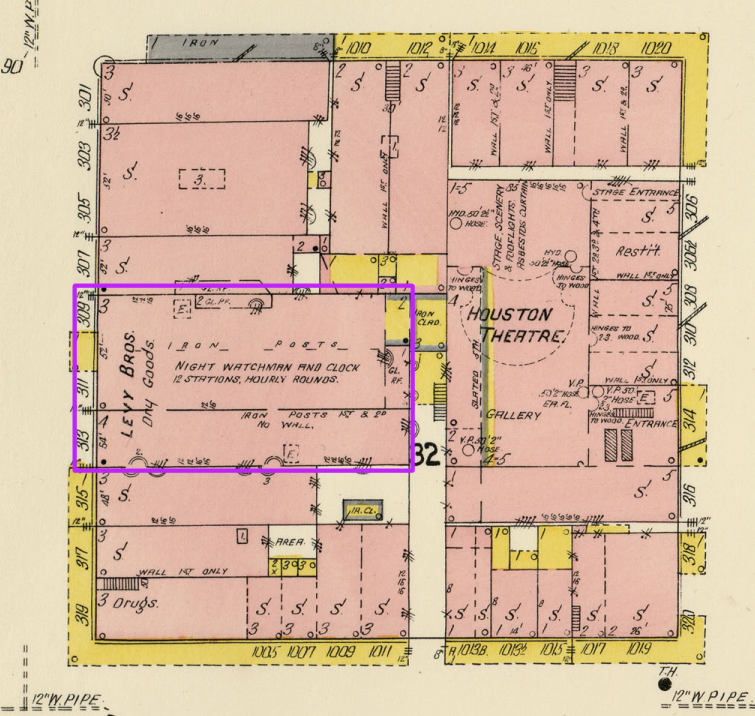 The building visible in the photo no longer exists and the location is currently occupied by the Harris County Administration Building.
A new building was designed in 1929 by Joseph Finger at 914 Main Street, which currently stands today. Finger's original design was 4 stories, but the building was increased to 22 stories in 1939.