Business Directory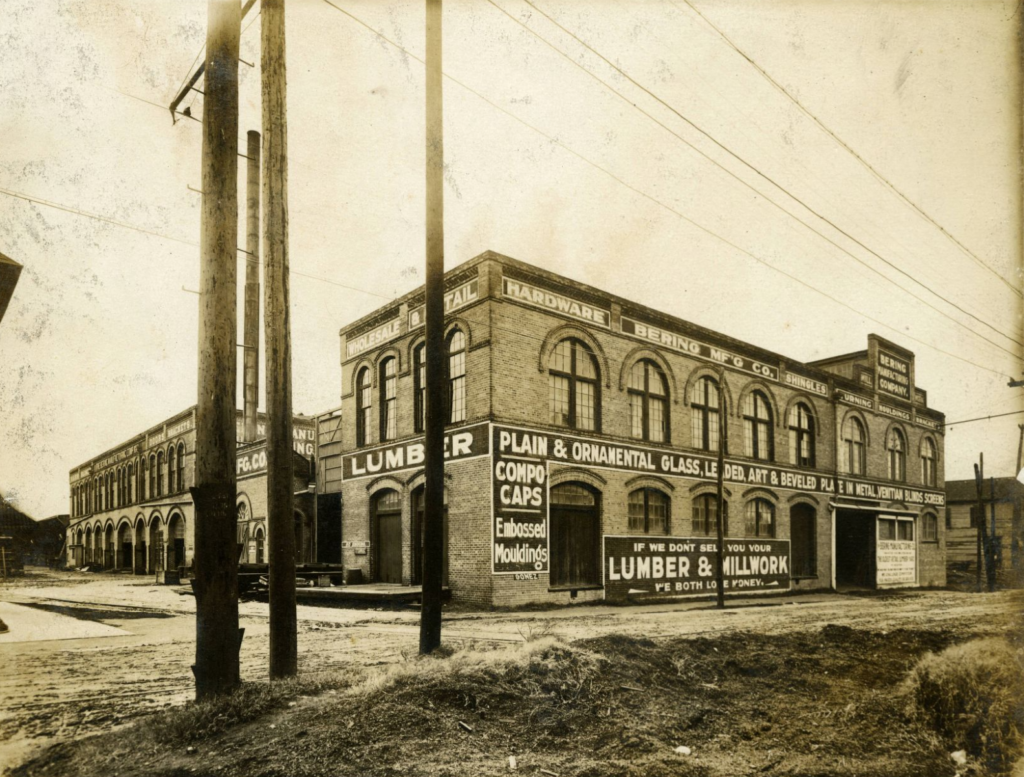 The Bering Family is well-known in Houston for their many businesses over the last 140 years. If the last name sounds familiar, it's probably because of Bering's Hardware (Est. 1940), a local hardware chain owned by the same family.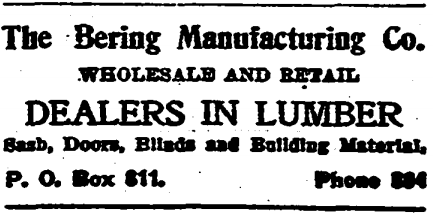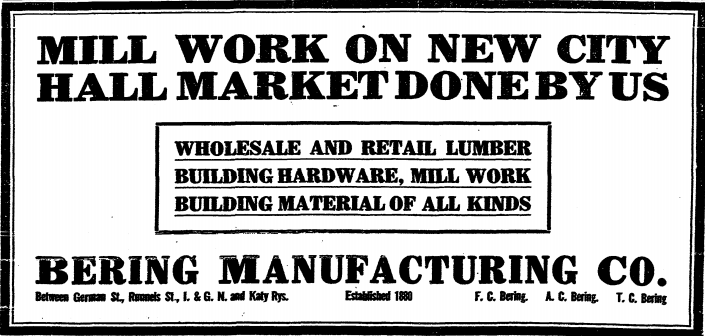 Bering Manufacturing Co. was established in 1880. The lumber-focused company was owned and operated by Frank C. Bering, Conrad Bering, and his son, August C. Bering. The facility spanned several blocks and was located at 2007 German (Canal) Street.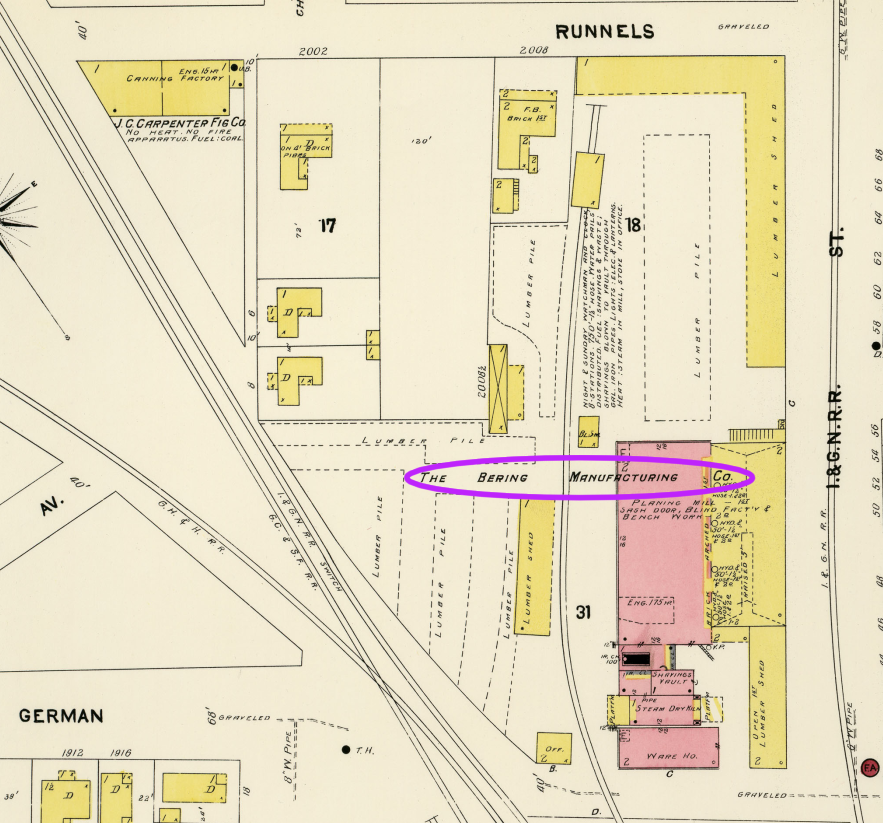 Today, the United Plastics Inc. warehouse sits in that location.