Business Directory
Rainbow Theatre in Houston's Freedmen's Town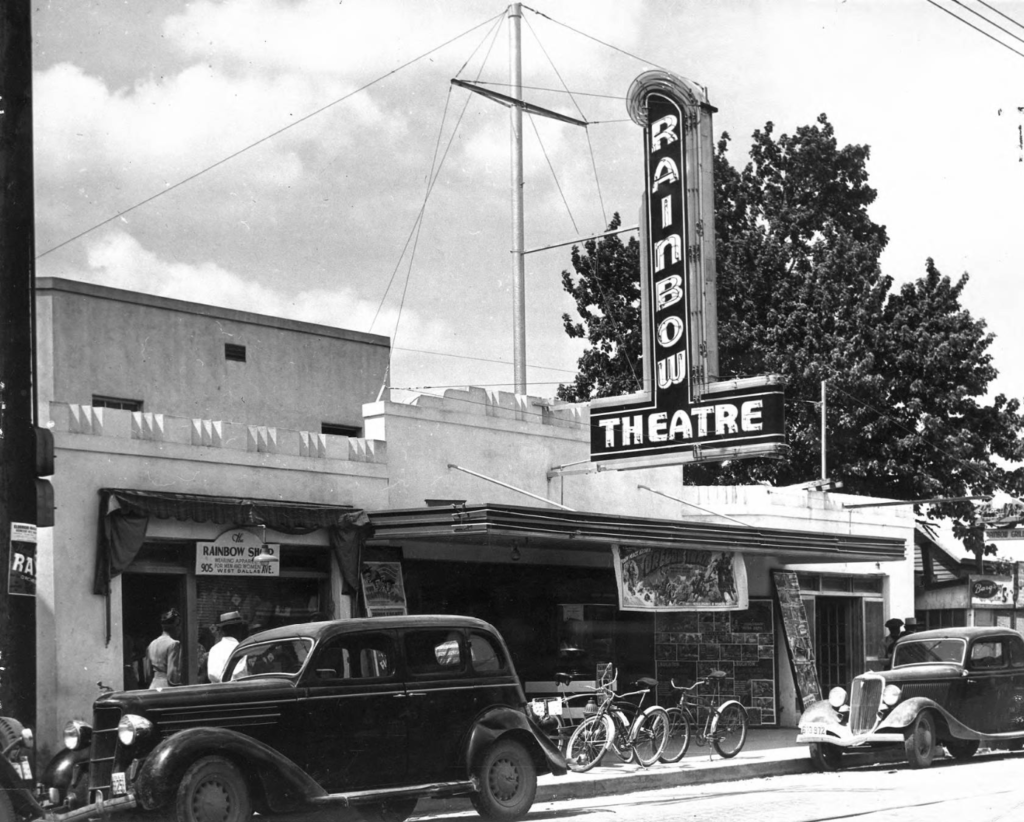 The Rainbow Theatre was a popular theater located in Houston's Freedmen's Town (Fourth Ward). At the time, like the rest of the South, Houston was heavily segregated and this was one of the few Houston-area theaters that Black Houstonians could patronize.
Like most of Freedmen's Town, the Rainbow Theatre is no longer standing. Today, a Best Western Hotel occupies the former location @ 907 W Dallas.
Scroll down for a contemporary street view of the location and a few extra photos of the Rainbow Theater in its heyday.