Uncovering Houston
TSU student protest @ the Harris County Courthouse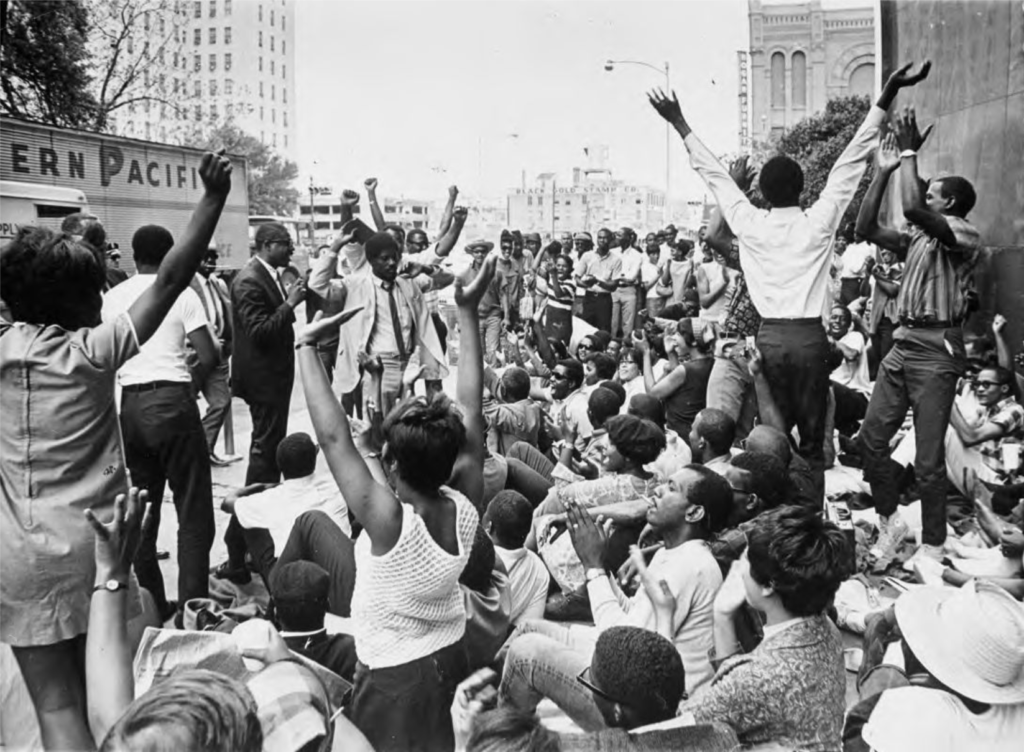 In April of 1967, tensions were brewing on the Texas Southern University (TSU) campus due to increasing racially-motivated clashes between the TSU students, the school administrative board, and the Houston Police Department.
April 3, 1967 marked the end of a week-long protest in response to the administrative board's removal of the TSU Student Nonviolent Coordinating Committee (SNCC) chapter. On this day, TSU students marched across campus and blocked off Wheeler Avenue in an act of defiance.
The Student Nonviolent Coordinating Committee (SNCC) was founded in April of 1960 as a means for students to organize and participate directly in the Civil Rights movement across the South. The administrative closure of the TSU SNCC chapter was a slap in the face to the students and they were rightfully and justifiably upset.
The week-long protest resulted in the arrests of the following individuals:
Lee Otis Johnson (former TSU student)
Franklin Alexander (national leader of the W. E. Dubois Clubs)
Frederick Douglass Kirkpatrick (co-chairman of Friends of the SNCC)
On April 4, 1967, the TSU students marched to the Harris County Courthouse to protest the arrests of the three men listed above.
Below is raw footage of the protests that occurred on April 3, 1967.