Business Directory
Space City Time Capsule
Uncovering Houston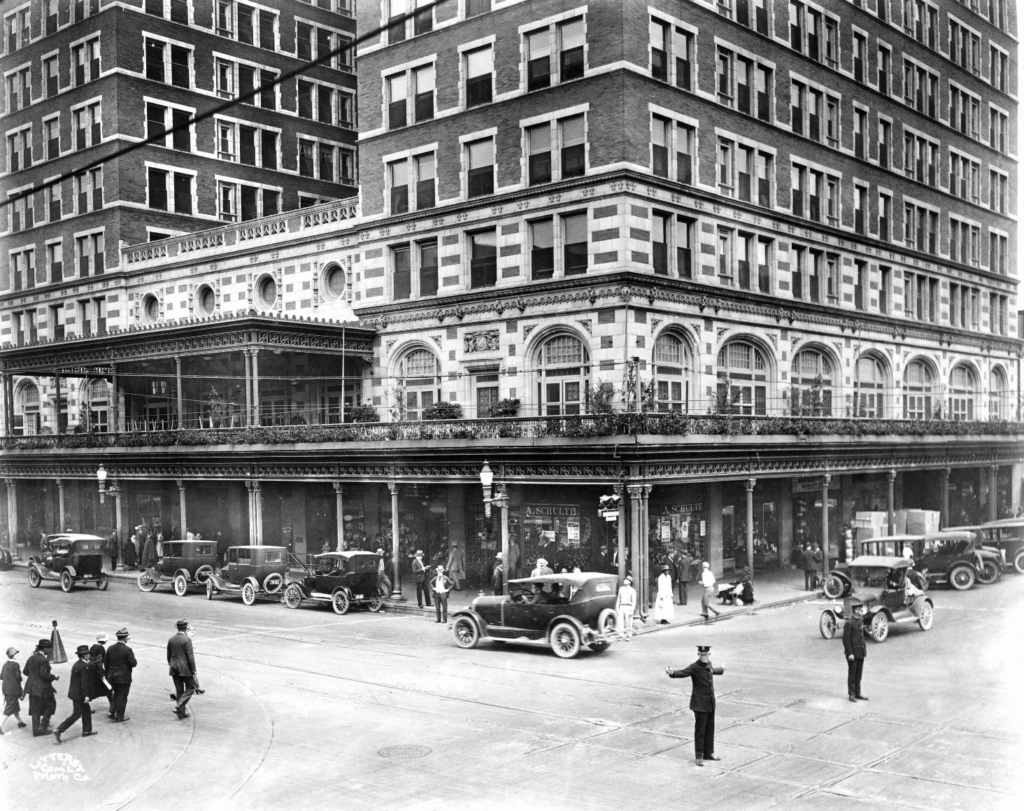 The Rice Hotel is one of the most iconic and recognizable structures in Houston, but few know the history of the block that it sits on.
The site of the Rice Hotel originally belonged to the capitol building of Texas. It isn't super common knowledge that Houston was the capital of Texas in 1836, 1839, and again from 1842 to 1845.
The original capitol building, built by the Allen brothers themselves, was constructed with wooden planks. Once Austin was permanently designated as the capital of Texas in 1845 and a new capitol building was constructed there.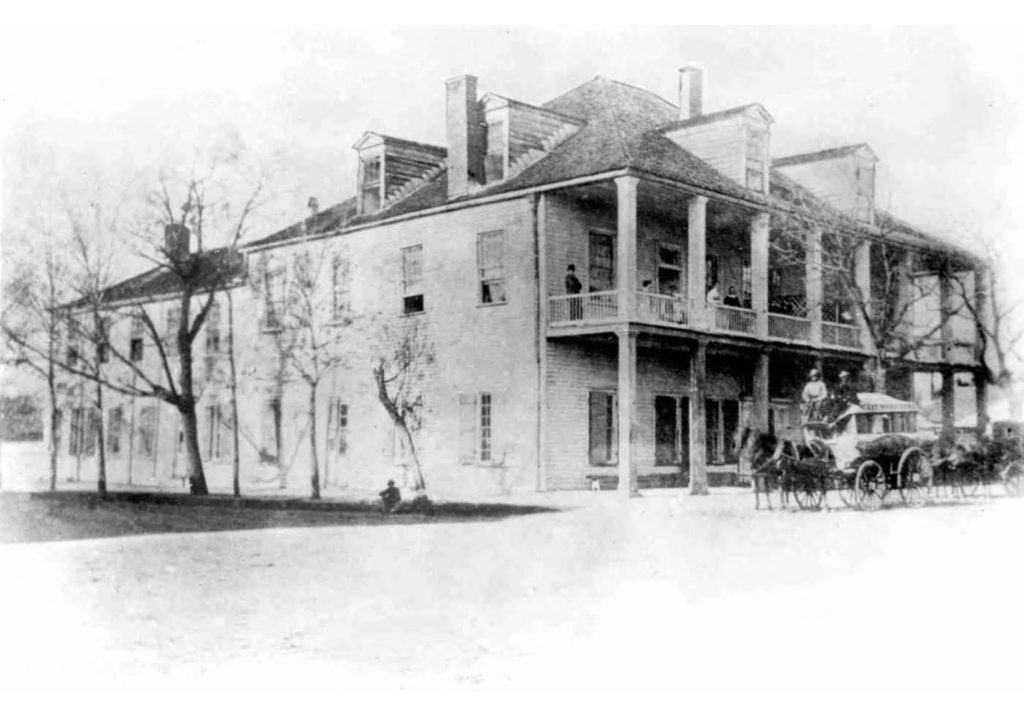 The capitol building in Houston was no longer needed, so it was repurposed as a hotel named The Capitol Hotel. The aptly-named Capitol Hotel served Houston and its travelers until it was demolished in 1881.
In 1881, a new Capitol Hotel was built on the same site. After the property owner died, the site was purchased by Houston's own William Marsh Rice. The Rice Institute, today known as Rice University, gained ownership of the property after Rice's death in 1900. The hotel was then renamed in his honor, giving it the name we are all so familiar with today: The Rice Hotel.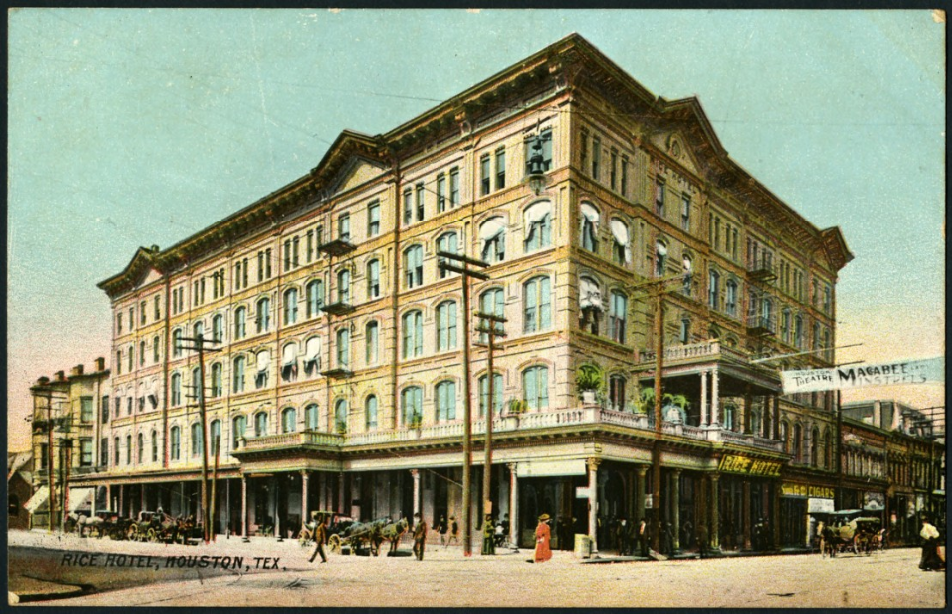 The five-story brick building had a wealth of foundational, structural, and plumbing issues which made it unfit for sale. Due to this, Jesse Jones, famed Houston developer, worked out a deal with the Rice Institute and proceeded with plans for a new hotel.
The building was demolished and a brand new Rice Hotel was again built on the property in 1912. In 1925 the third wing was added, creating the Rice Hotel we know and love today.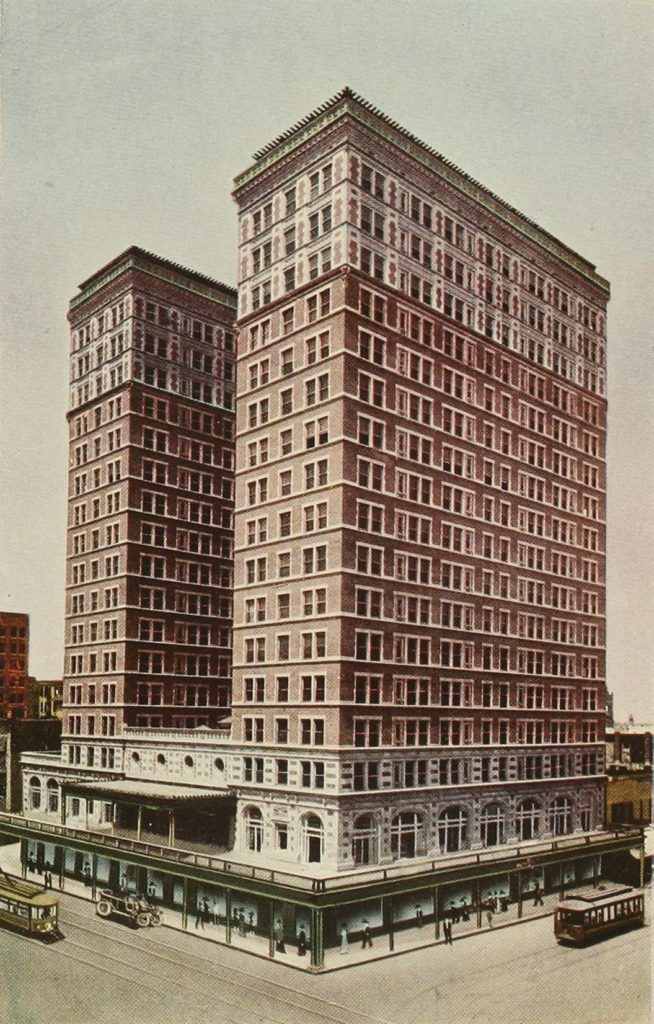 The building underwent extensive interior renovations in the 70's, and in 1998, the building re-opened as The Rice featuring high-end, luxury lofts.
Besides being a historical landmark, there are two other tidbits The Rice Hotel is known for:
The first public-space in Houston with air-conditioning.
John F. Kennedy visited the Rice Hotel to attend a gala, only to be assassinated in Dallas the next day.
Below, is a Google Street View of the site today. Who would have thought that this little corner would be packed with so much history?