Business Directory
Uncovering Houston
Tony Russo's Grocery Shop
This interesting building at 1620 Edwards St. demanded my immediate attention during a late-night bike ride through Houston's Old 6th Ward. Like most historic buildings in Houston, it's character stuck out like a sore thumb among the soul-less townhomes surrounding it. I figured it wouldn't be long before it was demolished for yet another, so I snapped a few pics and made a mental note to do some research. The faded and painted-over signage were telling indicators that this seemingly unassuming Pentecostal church had a different identity many years ago.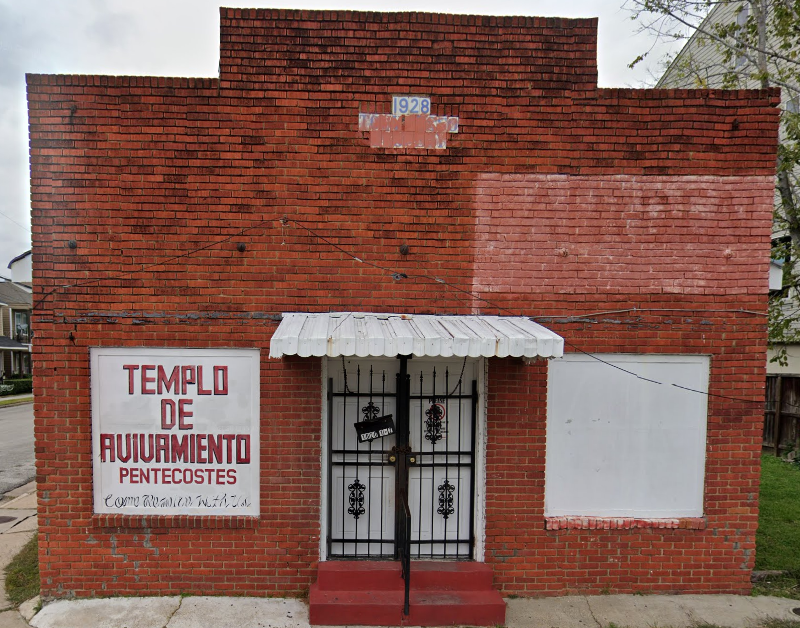 The "1928" at the very top gave me a hint as to its potential build date, but the covered words below that threw me for a loop. After an hour (okay, maybe 2) of poring over old newspaper advertisements and directory records, I discovered that what's now the Templo de Avivamiento Pentecostal church used to be Tony Russo's Grocery shop. The building you see above was built in 1928 and sold to its current owners in 1992. While the present building was built in 1928, it appears that Mr. Russo had an earlier shop at the same address, based off of advertisements in the 1922 issues of The Houston Chronicle.

I searched for actual advertisements of Mr. Russo's grocery shop in the Houston Chronicle at that time and found various food vendors listing Tony Russo's grocery store as one of the many in Houston to carry their products. While I won't be posting the entire list of Houston-area grocery stores, I will post a couple of the vendors' advertisements below.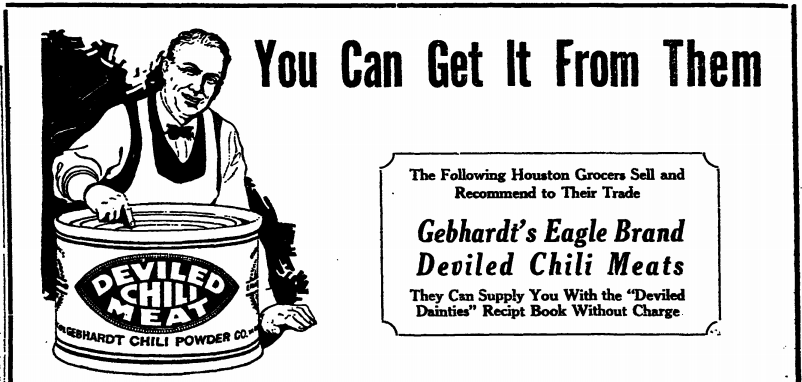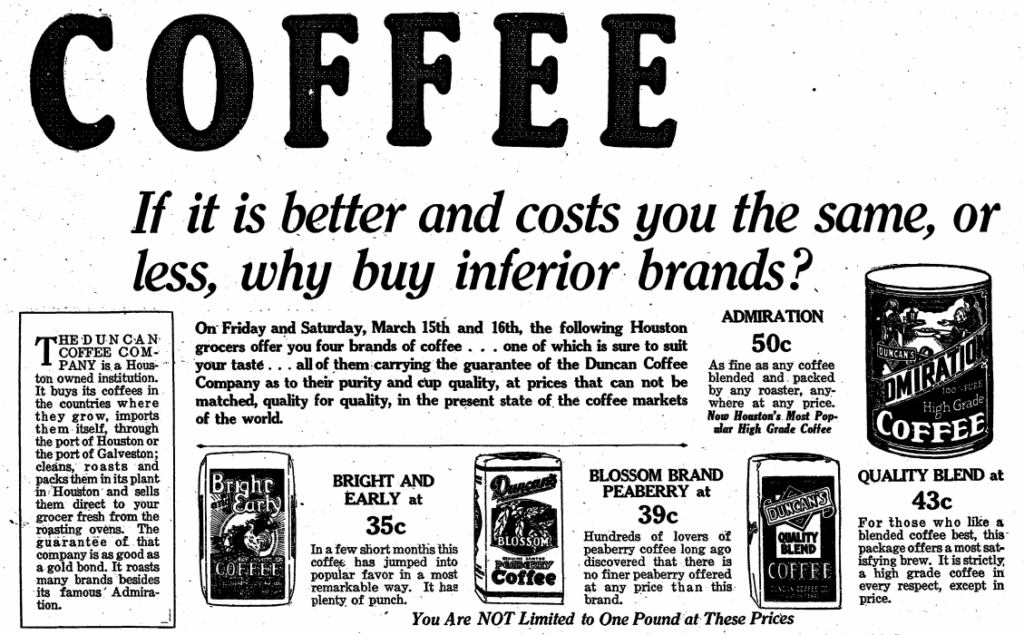 Mr. Russo himself was an Italian immigrant, born in 1896. He, along with his wife Mary (b. 1899) and their two sons, Joe (b. 1922) and Jack (b. 1920), lived at 1309 Sabine Street. Mary Russo, a housewife, was born in Louisiana and did not attend high school. Joe Russo worked as a laborer for a local coffee company and brought home a wopping $300 for the census year of 1940. Jack Russo's occupation was listed as "tobacco salesman" and his 1940 income was apparently $1200. Like their mother, neither of the Russo brothers completed high school, with both Joe and Jack completing only the 9th grade.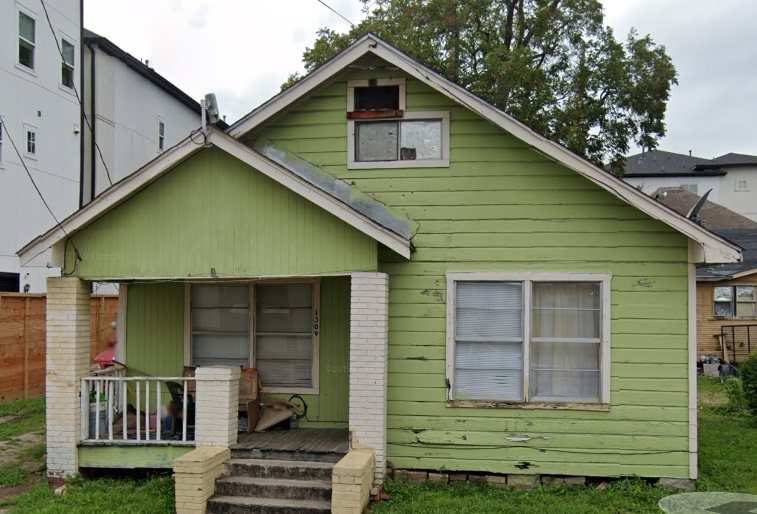 The home shown in the Google Street View of the address is the one i'm assuming belonged to the Russo family. I would estimate its build date to be in the 1920s, based off of the looks of it, but I could not find conclusive documentation regarding the build date of the home you see above.
Interestingly enough, I could not find any information on the building's present-day identity, other than the fact that it is a Pentecostal Church. I couldn't find any photos, details on the current owners, or even hours of worship.
"Templo de Avivamiento" means "Temple of Revival" in English and that's about all I could dig up.