Uncovering Houston
William E. "Ned" Jones: One of Houston's first Black police officers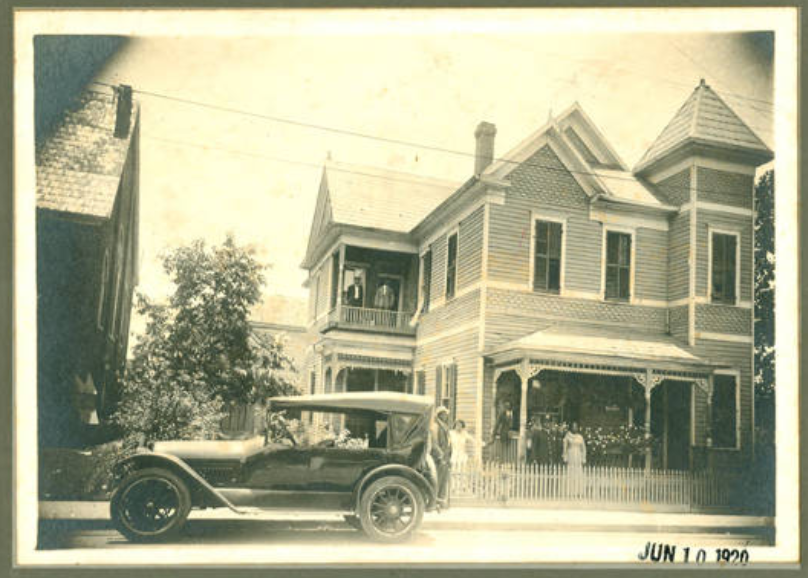 During Reconstruction, Houston began establishing its police force which had previously consisted of volunteers. In 1873, the Houston police force was comprised of the Houston City Marshal and twelve racially-divided officers. The 6 white and 6 black officers were paid a whopping $60 a month to police the city of Houston. Keeping in line with segregation, the 6 black officers were responsible for keeping order in the Black neighborhoods. They were not allowed to arrest White people except for extremely demanding circumstances and even then, were only allowed to do so with the approval of a White officer.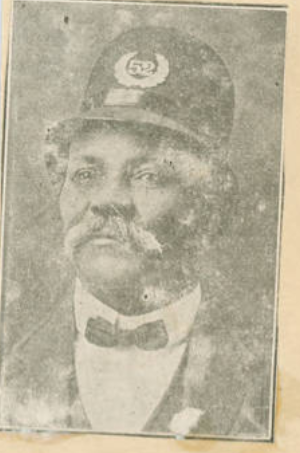 William E. "Ned" Jones was born in 1843 and joined Houston's police force sometime around 1890. Officer Jones mainly patrolled San Felipe street (today known as W. Dallas) in Freedmen's Town. He was known for being tough on crime and according to a December 1904 Houston Chronicle article, had the third highest number of arrests in the department.
Below are several Houston Chronicle articles regarding a Jones' reputation and a couple of his arrests.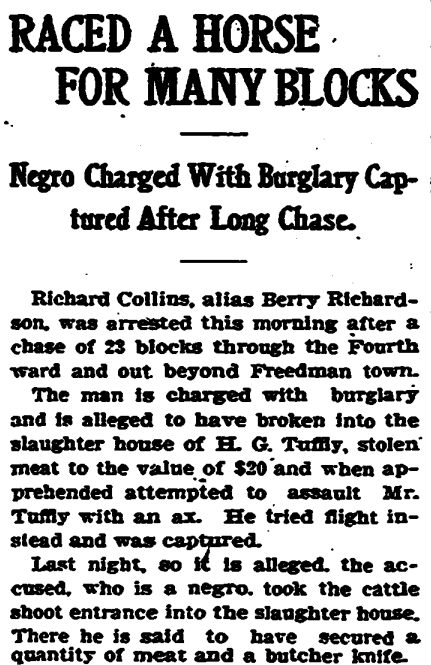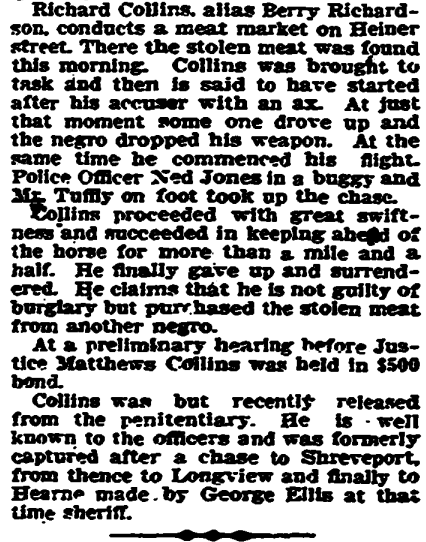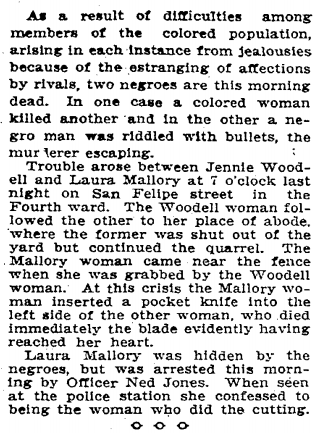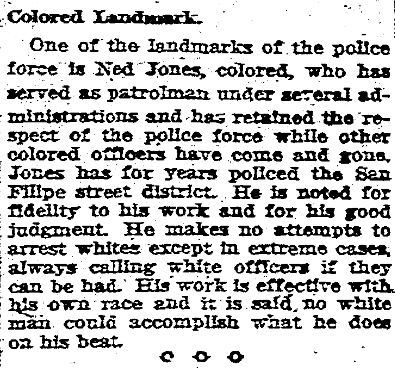 According to census records, W. E. "Ned" Jones and his wife, Martha Yates Jones, lived in Freedmen's Town at 319 Robin Street. Ned's wife, Martha, was the eldest daughter of legendary preacher, educator, and Black leader, Reverend John Henry "Jack" Yates.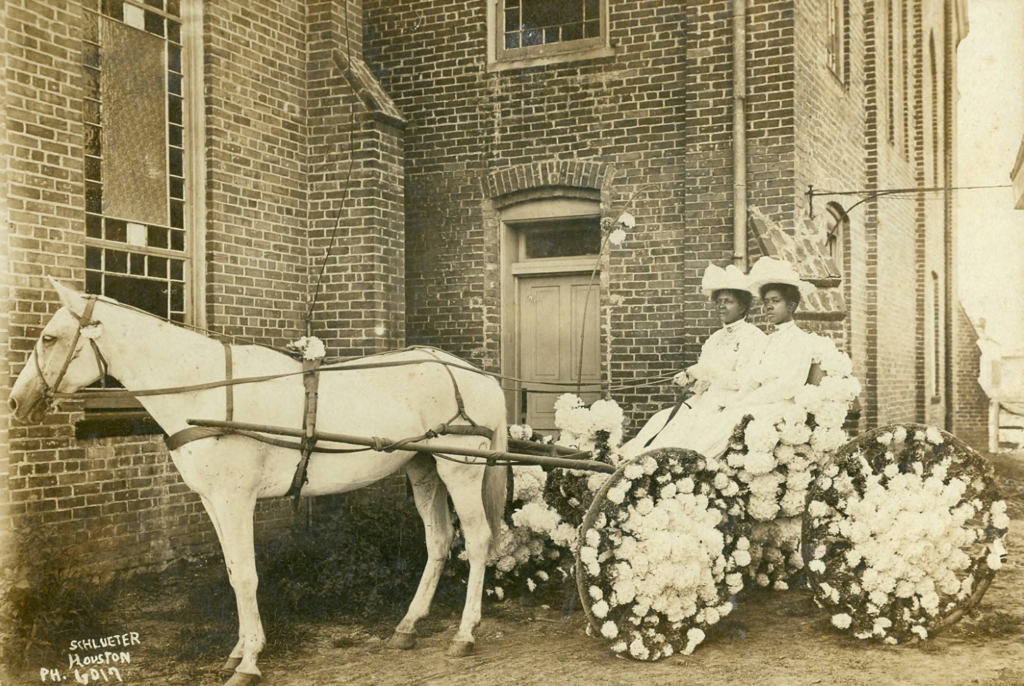 Their beautiful two-story home was located at the corner of Shaw and Robin streets, right next door to Antioch Missionary Baptist Church.
The construction of I-45 in the 1950's split Freedmen's Town in half and the eastern portion of the neighborhood is all but gone today. For this reason Robin Street, along with several others, no longer exist east of I-45.
The only evidence of Freedmen's Town ever existing east of I-45 is the Antioch Baptist Church, now surrounded by skyscrapers, which remains on the same plot of land it was constructed on in 1875.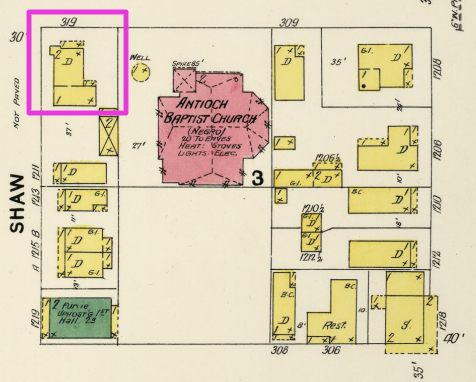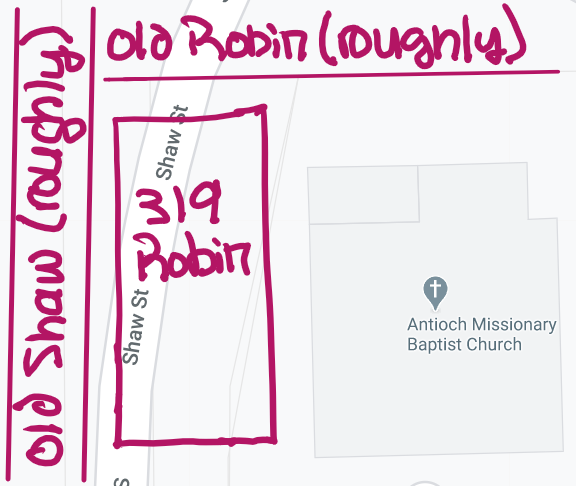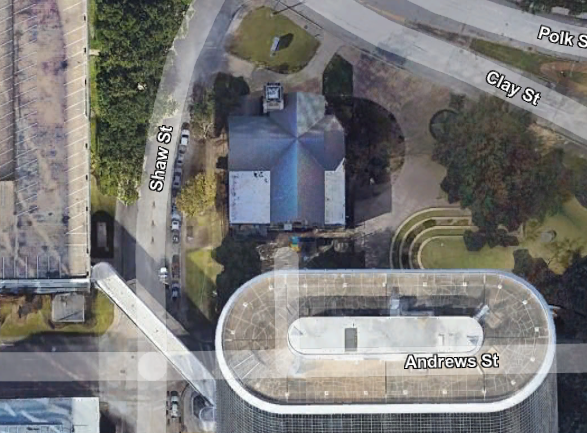 According to a December 1923 article in The Houston Chronicle, Ned Jones was declared insane and committed to an asylum in 1921. The article gave no details regarding the situation and was primarily focused on Ned's wife, Martha, who needed financial assistance to pay their mortgage due to his absence. The Houston Police superintendent, Tom C. Goodson, and the Houston city council agreed to assist her financially.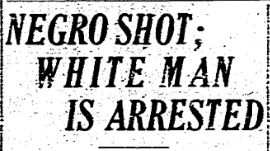 The only mention of related incident that I could find was a very brief February 1921 Houston Chronicle article. According to the article, "Negro Shot; White Man Is Arrested," Ned Jones attacked a White man named L. W. Baier with an iron bar. Baier then shot Jones and was arrested facing a potential "assault to murder" charge. Ned Jones was sent to St. Joseph's Infirmary where he was treated for a minor flesh wound. Interestingly enough, no charges were mentioned for him. Could this be the incident that resulted in police officer, Ned Jones, being committed to an asylum? I do not know for sure, but do with this information what you will.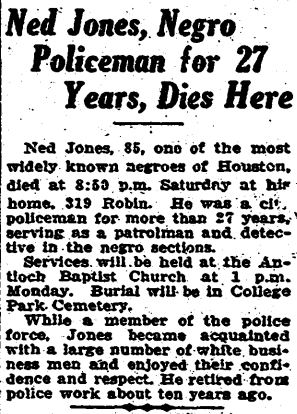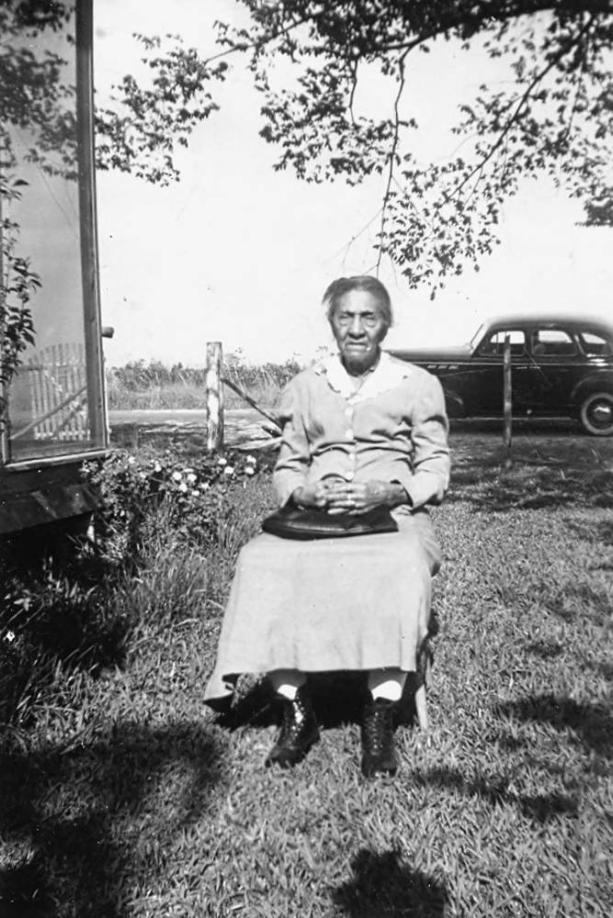 William E. "Ned" Jones died, presumably surrounded by family and friends, on December 22, 1928 at the age of 85. His wife, Martha Yates Jones, died in their home almost two decades later on February 9, 1946.
For more information regarding the current state of Freedmen's Town and the efforts to preserve what is left of it, check out https://houstonfreedmenstown.org/.